It's a match made in clouds. In an attempt to promote both Virtual Reality and the world's tallest tower, HTC VIVE collaborated with Burj Khalifa and Dubai Future Accelerators to launch a unique challenge VR and Beyond to Virtual Reality content developers. Participation included creating the world class VR content with its thematic focus on Burj Khalifa. The participants from all over the world had exclusive access to material content, while the winner will be posted on Viveport library in the last week of April of 2019. All the participants had to design their content exclusively on HTC VIVE Pro.
Dubai Future Accelerators will also facilitate access to an incubator center and fully set-up Virtual Reality hub situated at Area 2071, as well as office work spaces.
Throughout the challenge, HTC Vive had assisted VR content developers with full tech support, expertise, and mentoring.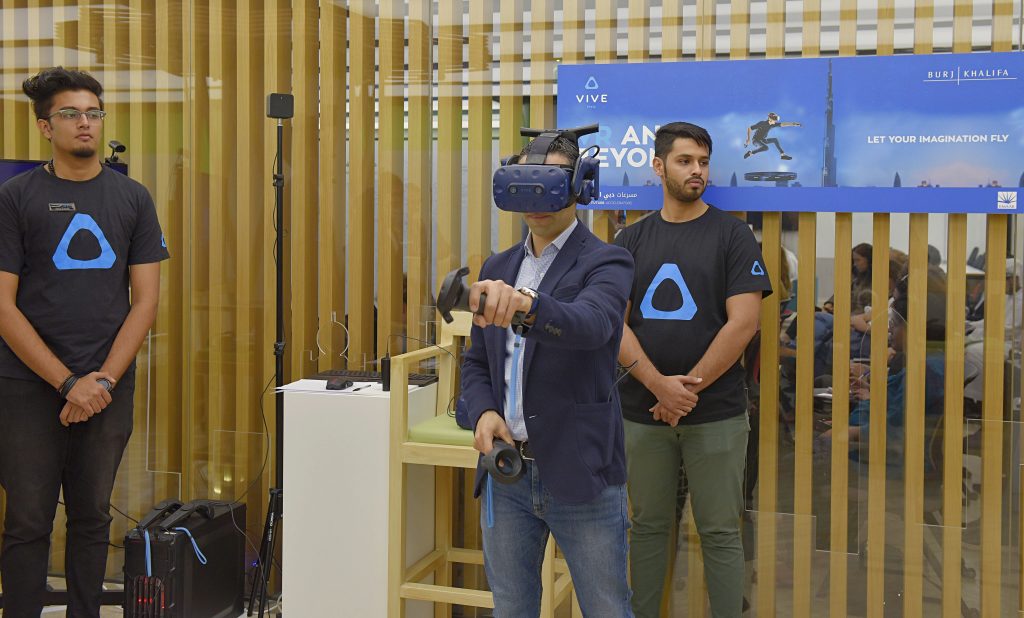 H.E. Khalfan Belhoul, CEO of Dubai Future Foundation said, "In line with the vision of His Highness Sheikh Mohammed bin Rashid Al Maktoum, Vice President and Prime Minister of the UAE and Ruler of Dubai, the Dubai Future Foundation aims to create and environment which encourages and welcomes innovation and creative thinkers to further position Dubai as a hub for innovation and a testbed for emerging technologies. He added that the incubation of the future Dubai accelerators this global competition reflects the role of the Foundation in promoting, embracing and launching innovative initiatives aimed at. He further added, having Dubai Future Accelerators support this initiative and challenge is a testament to our ongoing efforts of attracting global talents and fostering a collaborative ecosystem.
Ramit Harisinghani, VP and head of Middle East & Africa at HTC Vive, commented: "Today VR is being embraced across industries—and at a government level—for its ability to unleash human imagination in entirely new ways. Strategic content and brand partnerships are helping to bring more exciting VR experiences to the mainstream, as is evident in this latest developer competition. We are committed to developing the VR ecosystem and proud to pioneer original platforms for developers to conceptualize, build and commercialize their VR ideas."
Commenting on the collaboration, Ahmed Al Falasi, Executive Director – Group Operations, Emaar Properties, said: "With the introduction and popularity of the Virtual Reality experience that was unveiled for visitors to At The Top, Burj Khalifa, the world's highest observation deck, further developing the VR ecosystem will open new opportunities for the region's leisure sector. By hosting the event in Burj Khalifa, we are underlining our commitment to promoting advanced technologies and driving the spirit of innovation among our talented young people."
Saeed Al Falasi, Executive Director of Platforms of the Future at Dubai Future Foundation, said: "In line with the vision of His Highness Sheikh Mohammed bin Rashid Al Maktoum, the Vice President, Prime Minister and Ruler of Dubai, to transform Dubai into a global hub for innovation and provide a test bed for emerging technologies, the HTC Vive and Burj Khalifa challenge provides a healthy competition in the VR ecosystem, and engages relevant stakeholders in creating cutting-edge VR experiences. We look forward to working together and creating a next level visitor experience through the use of VR technology and creative VR content."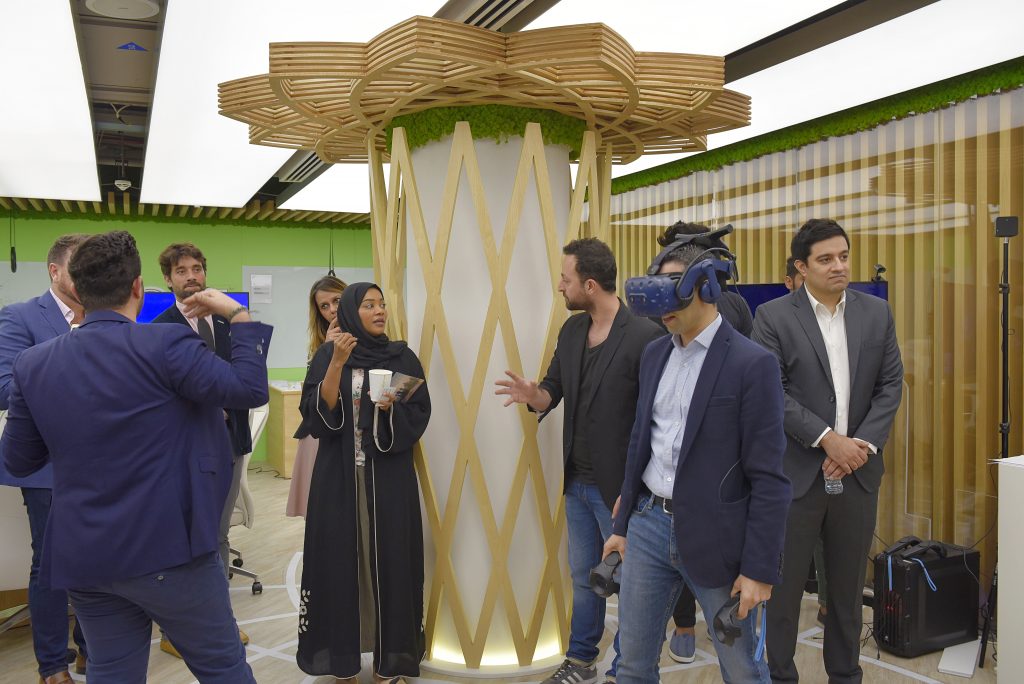 The competition has been carried out in three phases. The fist phase included the sample submission. The second phase involved a shortlist of competitors who were then challenged to develop a storyboard of their big idea. The competition will conclude by the end of April in which a final winner will be selected among the competitive submissions and given the chance to bring their creativity to life.