The IKEA Virtual Reality retail experience, developed by Takeleap, allows users to choose their home layout, furnish in real scale and then get a list of all items selected with the unique reference code and price list.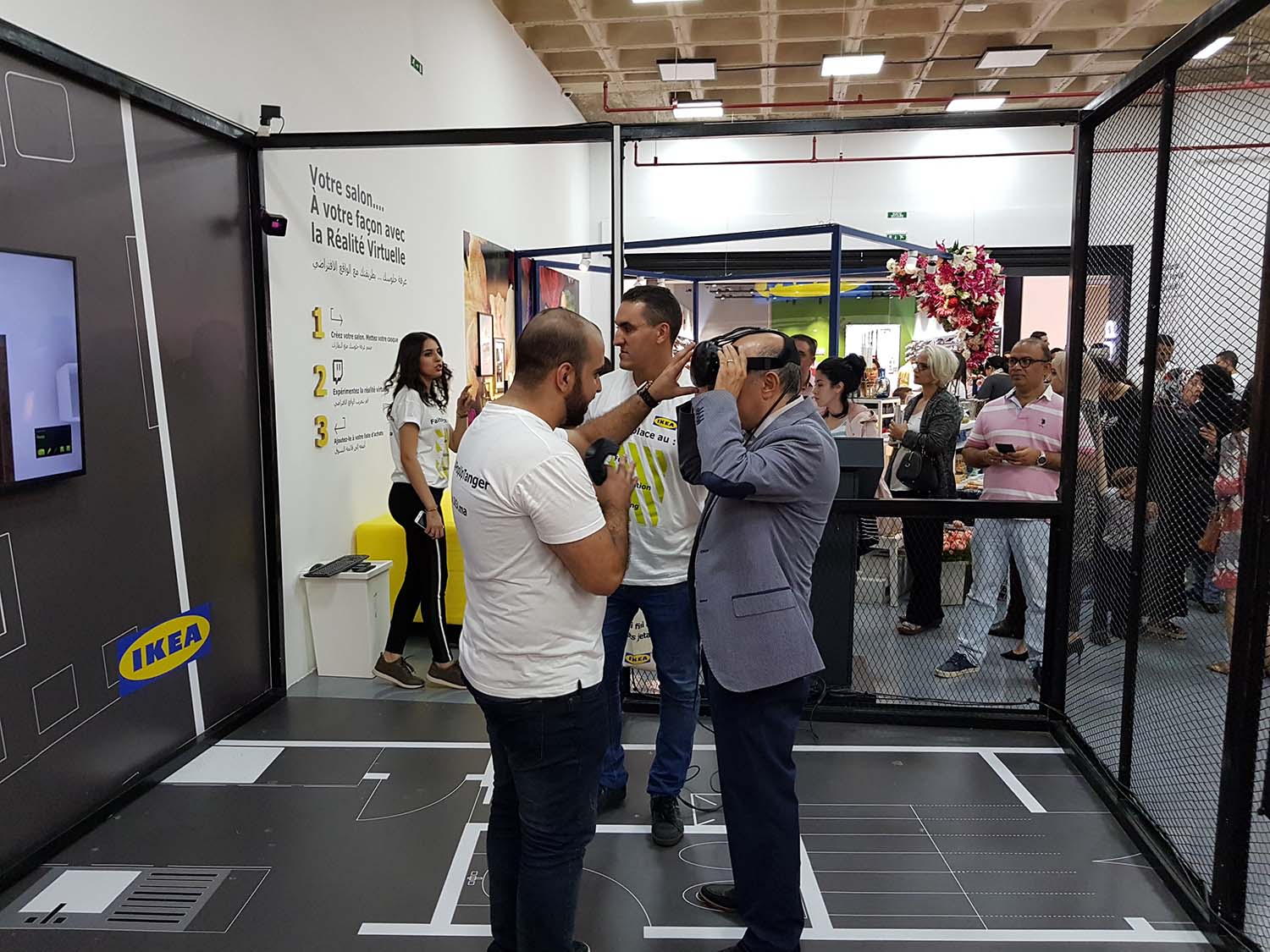 Challenge
The IKEA showrooms in Jordan, Morocco, and Kuwait faced a peculiar problem – their showrooms were located in the outskirts of the cities and the local residents were not accustomed to the etiquette of IKEA's DIY business model. Another major issue was that many of the residents were unaware of neither IKEA's presence nor its vast product categories.
Approach
Initially, IKEA felt the best approach to this problem, was to educate their target customers using Augmented Reality. Upon further investigating into the problem, TAKELEAP suggested taking a VR Experience and a 360 degrees VR tour approach instead.
The IKEA VR Experience was conducted in shopping centers in Amman, Marakesh, Tangier, Casablanca and Kuwait, which resulted in a 20% increase in footfall and sales for IKEA.