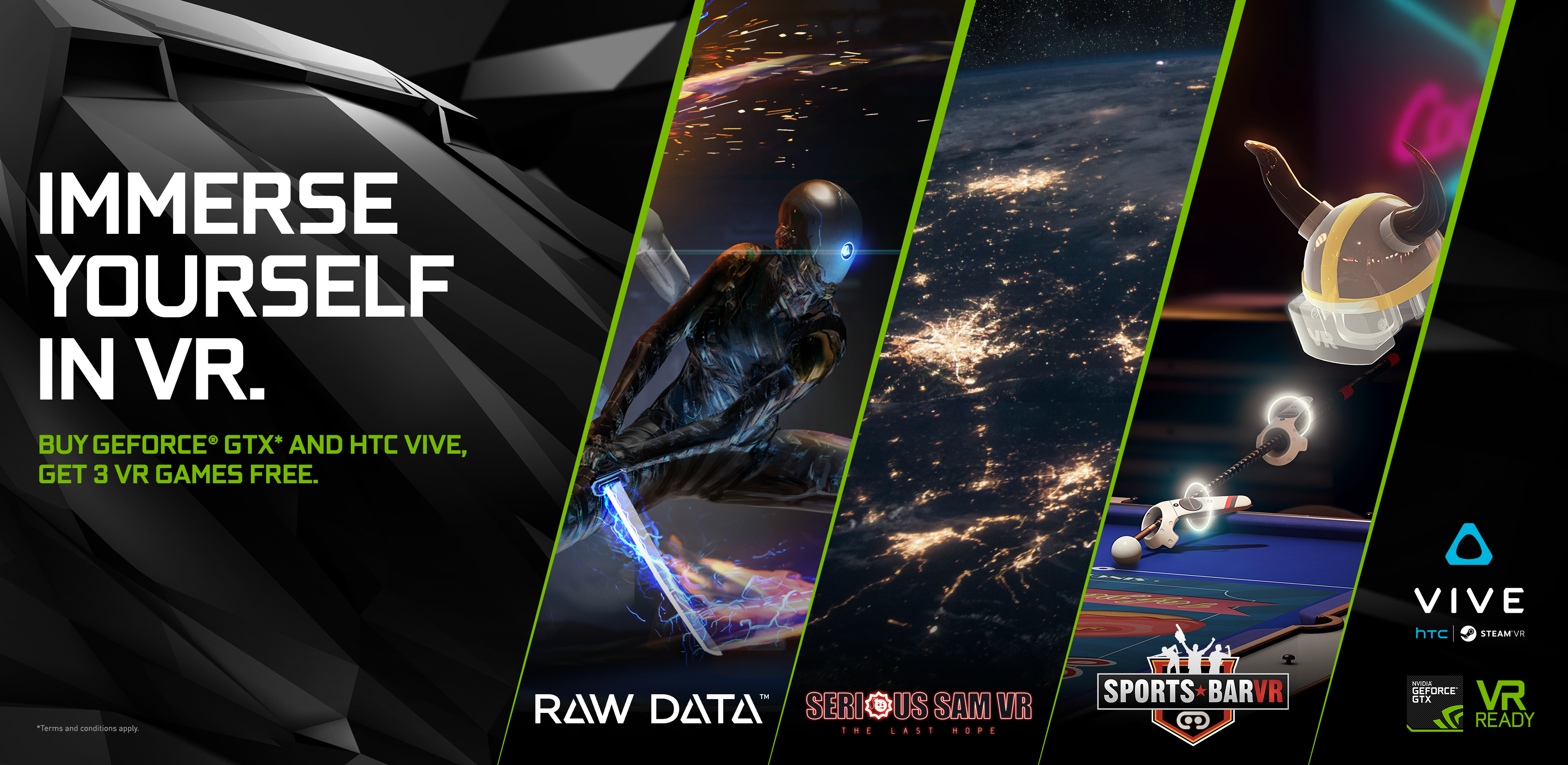 There's less than two shopping weeks to deliver the ultimate VR experience for Christmas. No pressure.
To get everyone VR-ready this holiday season Vive partners are sweetening the pot, bundling some of the highest quality VR titles with graphics card and processor upgrades.
Here's what's on the holiday spread.
Starting today, December 12:
To pack some graphics punch with your new Vive, any customer that buys an Nvidia 1060, 1070, or 1080 Graphics card and an HTC Vive, will receive three free VR titles. That means you add Sports Bar VR (Formerly "Pool Nation"), Raw Data and Serious Sam VR to your stocking. Available at Microsoft, Amazon and NewEgg in North America.
This content bundle is available in North America and across a number of international markets including the U.K., Germany and Russia. Full details here: http://www.geforce.com/HTCVIVE.
Also available:
Intel is also stuffing stockings with nearly $400 worth of free VR and PC games. Anyone that buys a qualifying Intel core i7 PC or Processor and an HTC Vive from Amazon will receive both newly launched Arizona Sunshine and the upcoming Star Trek: Bridge Crew. The offer is good with a stand-alone processor purchase (with Vive) or with a bundled VR-ready MSI laptop or CyberPower PC. The content bundle includes 10 non-VR titles as well.
Happy shopping.