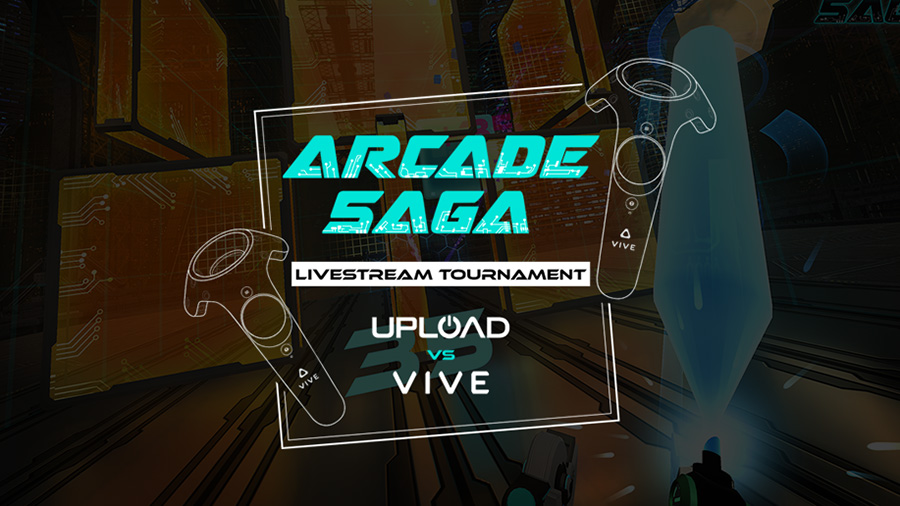 Get ready for a VR battle royale! This Friday, February 24th, we're joining our friends at UploadVR for a tournament in 2Bears Studio's Arcade Saga, and livestreaming the whole thing from 5PM Pacific (8PM Eastern).
If you haven't played Arcade Saga yet, it throws you into a battle for survival against A.I. Overlords. You'll need your reflexes, wits and strategy to survive 84 levels of three futuristic sports – Fracture, Smash and Bowshot.
With multiplayer being added to two of the game modes, we didn't need any other excuses to get together two titanic teams to battle it out in the retro-futuristic, neon-drenched world of Arcade Saga.
In this Friday's tournament we're taking the new multiplayer version of Smash and Fracture for a spin, and we hope you'll drop by to see the action! Our livestream will start at 5PM Pacific (8PM Eastern) on UploadVR's Facebook page – make sure you 'Like' the page to get an alert when the livestream begins. (While you're on Facebook, make sure you Like our Vive and Viveport pages too.)
Our contestants are only playing for bragging rights in this tournament, but if you watch, you can win! We have unique custom Arcade Saga t-shirts to give away (see below), along with Arcade Saga game codes. All you have to do is tune in to win.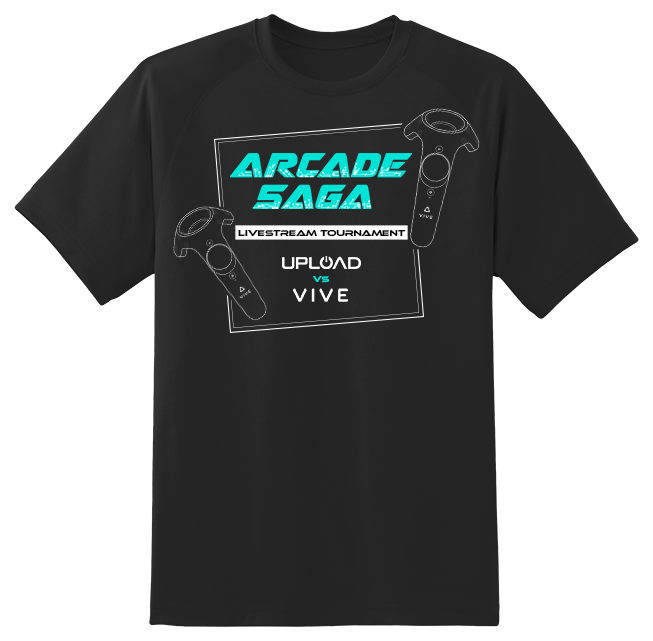 We'll see you in Arcade Saga on Friday at 5PM!