The pure wonder of theBlu
How do you experience wonder?
Perhaps it's staring up at the stars. Perhaps it's standing on the edge of a cliff, seeing the landscape before you. Perhaps it's understanding an equation for the first time, or witnessing an incredible performance.
Perhaps it's looking a blue whale in the eye, then reaching out to touch it – only to see it arc away through the water, majestic in its beauty.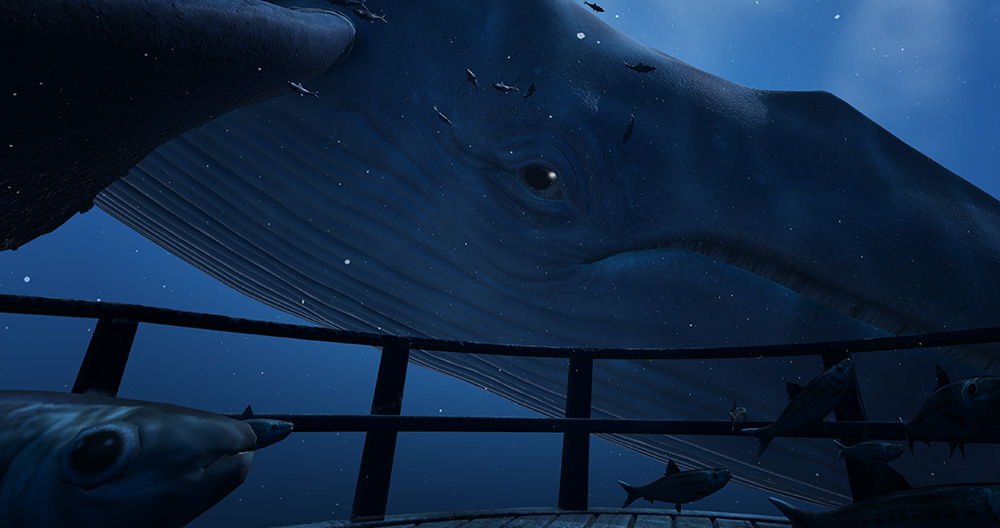 Very few of us will ever get the chance to come eye-to-eye with a blue whale, at least in real life – but I'm sure many of you have already had this close encounter in Wevr's theBlu.
One of the earliest and arguably defining experiences on Vive, theBlu remains a popular title on Viveport, with plenty of people still trying the free demo, picking up the full app or adding it to their Viveport Subscription. I started to wonder why.
---
theBlu defies a lot of traditional thinking in app and game development. It has very little interaction; the player doesn't move about too much; it's not very long – and if we're being honest, undersea tourism isn't a category that many developers are working in.
What developer / publisher Wevr understood however is that the subject matter and the restrictions I mentioned would paradoxically help theBlu to become even better.
There are two things, I believe, that theBlu excels at. One of them is deliberate, the other is a byproduct of the subject.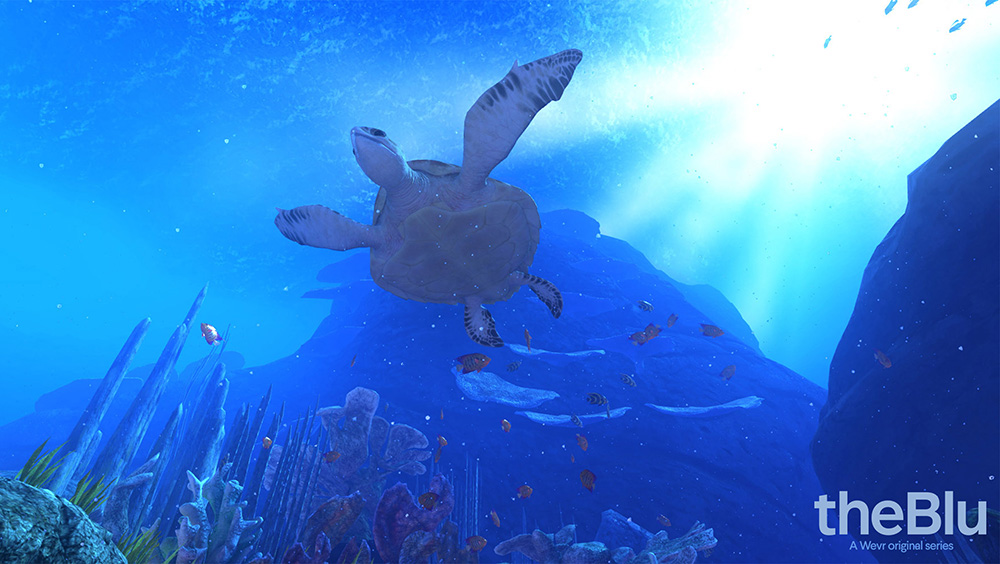 The first is immersion – no pun intended. theBlu does an incredible job in making you think that, well, you're underwater. While it's relatively simple to pull off in virtual reality with the right visuals and the right sound FX, Wevr made the smart choice of limiting the available play area, and doubling down on their visuals and audio.
What this means in practice is that while you can move around your room in your Vive headset as your brain is fooled into thinking you're underwater, you don't move far – and that's fine. You don't have to remember any controls to teleport, or pretend you are swimming. You're essentially in a deep-sea diving suit, like something out of 20,000 Leagues Under the Sea (which incidentally, someone needs to make into a VR experience). While you're able to move, look around and hear the sounds of the ocean, you're limited in what you can do. In this case, limitations are strengths.
As well as feeling like an undersea excursion, theBlu looks (and sounds) like one as well. With a limited area available for you to see, Wevr is able to cram as much detail as possible into that area, knowing that the player won't be able to inspect every rock and piece of lichen. If you do choose to look carefully at something nearby – and many people do – then it's going to look detailed and lifelike, and in many cases, it'll react to your presence. (The first thing I tell people in the reef section is "Try to touch the fish.")
Despite the graphical processing power of the average VR-ready PC, we haven't quite achieved real-time photorealism yet. Which is where the other half of theBlu's success lies: in your own knowledge of the natural world.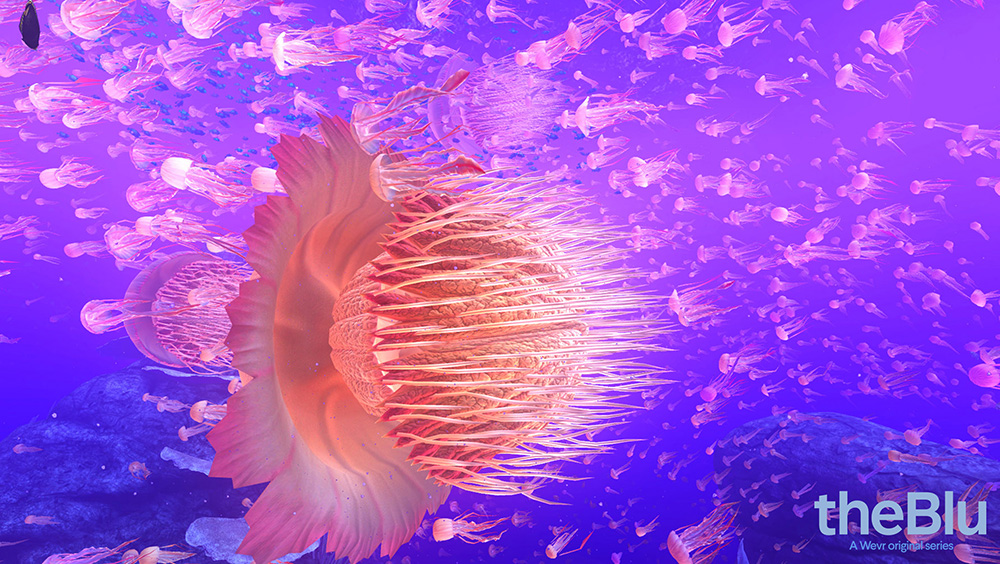 If you see a stick man drawing, your brain tells you that represents a real person and even allows you to emotionally relate to them. (This is why even simple cartoons can affect us.) So in theBlu, when we see a very good approximation of an undersea scene, our brains don't even have to work hard to perceive it as real.
So what, you say – this is VR, this is what happens. True, but the key to success in theBlu is in Wevr's choice of environments.
If theBlu put you underwater on an alien planet watching a three-headed squid, you'd see flaws and inconsistencies everywhere, because that would be an environment wholly new to you. By putting you in an ocean, chances are Wevr are tapping into your own memories of what being underwater looks and sounds like.
As a result, when there are potential 'gaps' or flaws in VR, your brain fills in the details. The old grey matter is still, and probably always will be, more powerful at generating vivid imagery than computers.
All of this combines to make for an experience that generates wonder in everyone I've seen try it. Little surprise that theBlu continues to be a 'must-have' VR experience, when the reactions are so pure. I've seen people laugh, giggle, gasp, duck and shriek while inside theBlu. It never fails to impress, and for many, it shows the incredible potential of VR in a few short minutes.
All thanks to some smart decisions by Wevr in their development choices, along with a little help from your compliant, very-willing-to-be-fooled brain.
If we can experience this level of wonder in an app today, imagine what we'll experience tomorrow.
Stephen Reid is head of community for Viveport.
---
theBlu is available on Viveport, and in Viveport Subscription. theBlu: Whale Encounter, featuring the whale experience mentioned above, is available separately on Viveport.
---