The 'dungeon keeping' genre has been around quite a while, but in VR you really will get to reach out and slap your minions senseless. We spoke to Christopher Kassulke of Handy Games about Devil and the Fairy, a modernized take on a 90s genre classic.
So who is the devil, and who is the fairy of the title?
Devil and the Fairy is our latest VR game in which you play the devil himself. Who does not want to play as an evil dungeon master? The lovely fairy is your companion, helping to protect you from the invaders who want to destroy your little underground empire. She will also teach you how to protect your dungeon. Everyone falls in love with the transgender fairy – prepare for some dark humor and I am sure you will smile several times.
What advantages does VR bring to 'traditional' dungeon-keeping gameplay?
In VR you can totally interact with your dungeon and the minions you spawn. You can build up traps and barriers, spawn and position your army by just dragging and dropping them around the dungeon. You can move completely freely in your dungeon. You can look over the shoulders of your minions, zoom in to the battle field or collect energy in your cave while your horde is fighting your battles.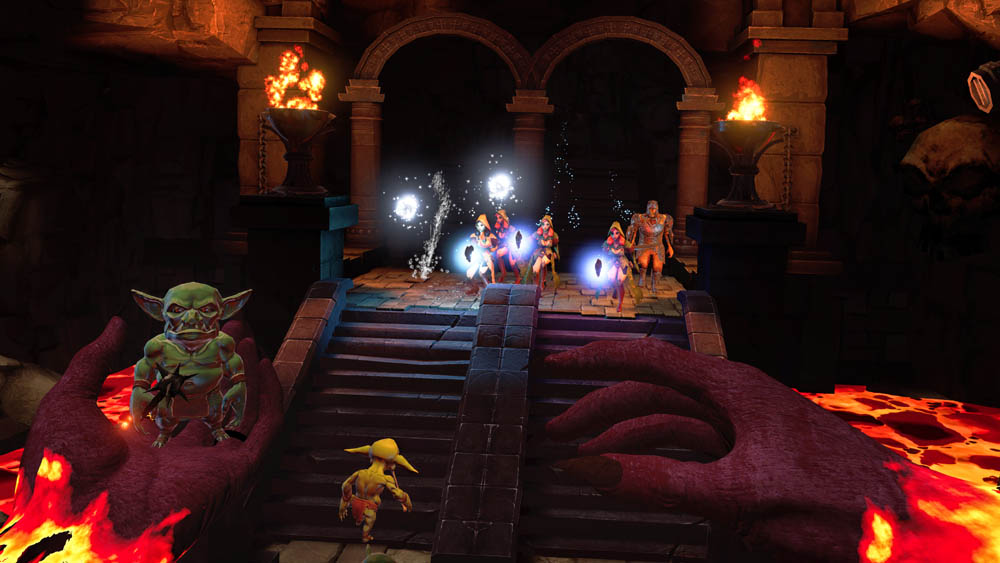 Tell us the primary inspirations for Devil and the Fairy – what game types and gameplay does it draw on?
The game is a nice cross over from known genres like Tower Defense, Dungeon Keeper, Real-Time-Strategy and Role Playing Games. It has its own twists so it's not a copy. Our aim was to take out the best from those genres and combine it. We really hope you love what we are offering in VR as it's a unique new kind of game!
A hallmark of the 'dungeon keeping' genre is inflicting some casual abuse on your minions. What can you do to your virtual peons (servants)?
You will love the dark humor of your Fairy! Try out what you can do within your dungeon. Perhaps just take minions and throw them directly on an enemy? You'll find out!
What else will you do in the dungeon?
The main objective is to keep the intruders away from your crystal which generates your energy. You can find tons of hidden objects to slow down or fight the heroes who want to destroy you. Use spider eggs on your enemies, drop poison on your enemies or freeze them. It sounds easy but Devil and the Fairy is not an easy game – let's see if you are worthy and strong enough to protect your dungeon! This game is very strategic and I am sure you will fail several times if you underestimate your enemies!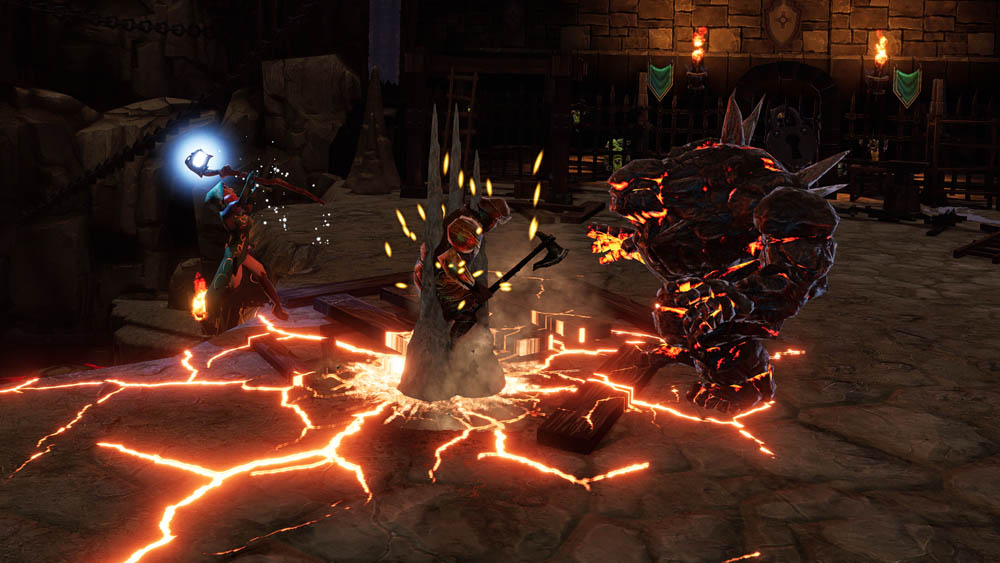 Townsmen VR had a similar feel, with the 'god's eye view'. How do you think it differs?
Beside the immersive and innovative navigation the two games don't have very much in common. Townsmen VR is a building strategy game – Devil and the Fairy is pure action. You have no time to relax in Devil and the Fairy, or enjoy the nice surroundings! If you like it calm stay with Townsmen VR. Defending your dungeon is way more challenging! If you like action and commanding your minions try out Devil and the Fairy!
Devil and the Fairy seems to be heavily inspired by 90s games – a little like Townsmen VR! What's special about the period for you?
The 90s had a lot of freedom for game development! The inspirations of our youth are getting a revival nowadays in platforms like VR. We are able to try out new immersive stuff that was a dream those days. Big publishers and developers wants to play safe, but at HandyGames we believe those genres and games were awesome and we'd like to see how game audiences will react to it.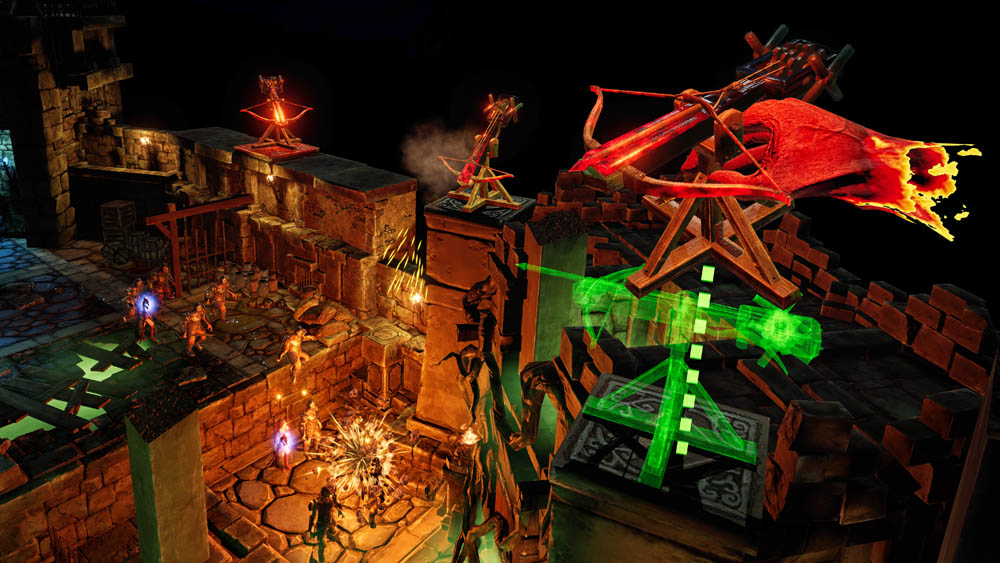 You're in Early Access, what do you think you might add before full launch?
We want to develop way more different levels, stages and of course more units to play with! Beside that we want to offer the game in more languages as well. We really want to hear the feedback from the community on what is missing, what we can do better.
Thanks for talking with us, Christopher!
---
Devil and the Fairy is available on Viveport, and in Viveport Subscription.