Mario Kart VR launches at VRZone Portal London on HTC Vive
Calling all UK Mario Kart fans! The highly anticipated Mario Kart VR experience opened last week at the BANDAI NAMCO Amusement Inc. VR ZONE Portal London located within Hollywood Bowl at London's O2 arena, following a hugely successful launch in Shinjuku, Tokyo in 2017.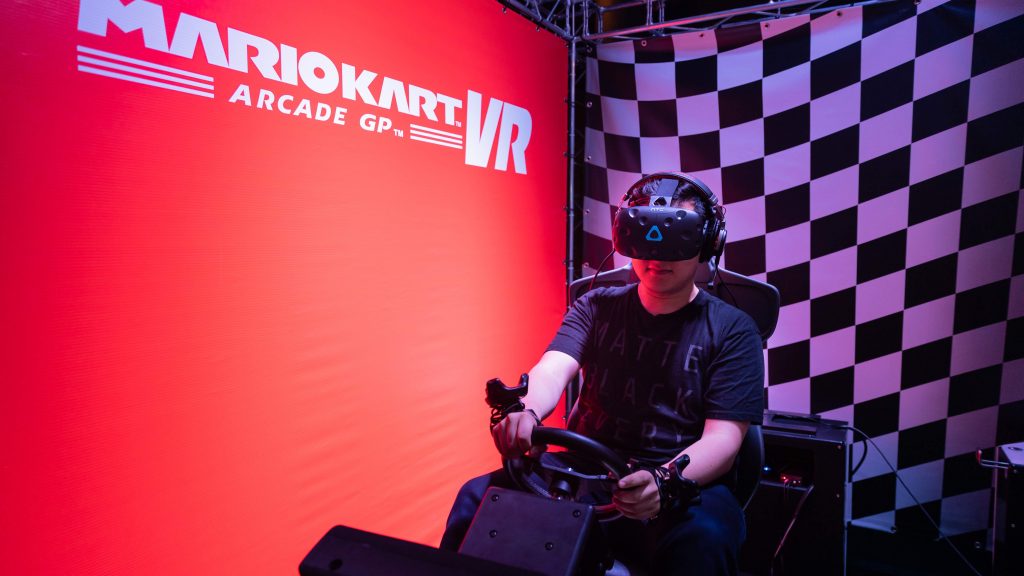 The multiplayer VR experience will offer four players at a time the chance to hop into specially designed 'Mario Karts', before racing through the iconic Mushroom Kingdom as either Luigi, Mario, Yoshi or Peach.
Running off the award-winning HTC Vive VR system, Mario Kart VR features industry-leading graphics and in homage to the original game, Vive's Tracker technology allows players to reach up and grab classic items like banana skins to pelt their opponents with. Additionally, Mario Kart VR boasts haptic feedback capabilities, creating a truly four-dimensional experience that allows players to feel every single twist and turn.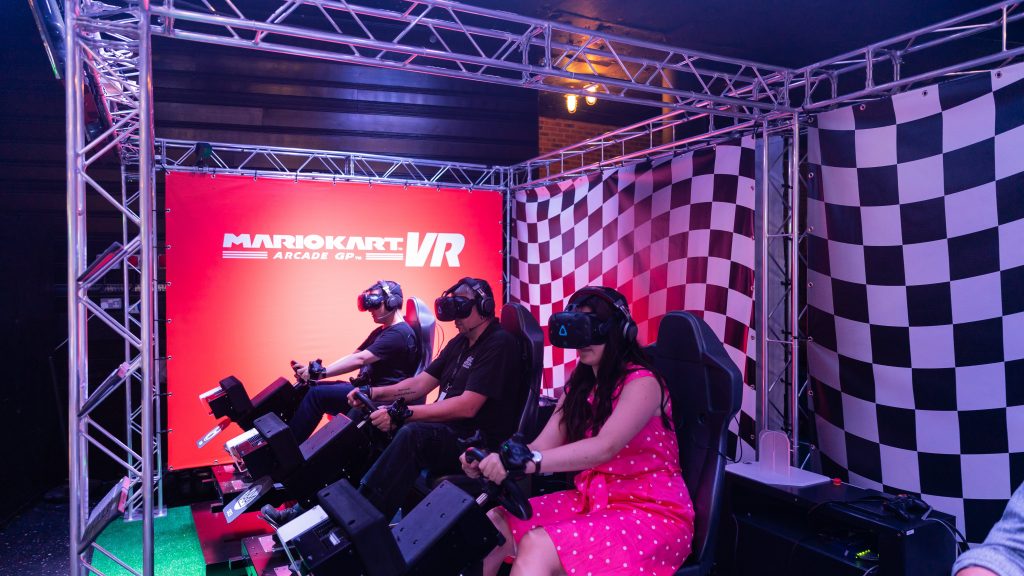 Mario Kart VR will later this summer be rolled out to further VR ZONE Portal locations at Hollywood Bowl centres in Tunbridge Wells and Leeds.
The Mario Kart VR experience is bookable in advance with limited spaces on the day, with full information available at: https://www.hollywoodbowl.co.uk/vr
To hear more and see the karts in action, check out the video below captured from official launch event:
---