Finding your way in the enchanting Arca's Path
VR is a powerful step forward for technology to allow for immersive new experiences in bold new virtual worlds, reaching new audiences and breaking down barriers for interactivity. The team at Dream Reality Interactive believes that there are further opportunities to create engaging, artful experiences that can connect with players in increasingly intuitive and approachable ways. We sat down to speak with them on how this philosophy shaped the atmospheric hands-free VR title Arca's Path – out now on Viveport.
Interview by Nathan Ortega, Viveport
Tell us a bit about yourself and the team at Rebellion
Delainey: My name is Delainey Ackerman and I worked as a Technical Artist at DRI on Arca's Path VR. Essentially that means bridging the gap between artist's creativity and programmer's problem solving to bring a cohesive and visually stunning experience to players.
Chris: I'm Chris Murray, the sound designer on Arca's Path VR. I was responsible for creating all the sound effects and implementing Raffertie's score into the game.
Talk a bit about your previous experience developing content for VR and how it informed your vision for Arca's Path
Delainey: Previously I was the Technical Artist for Hold the World – a Factory 42 production for Sky – a VR experience with David Attenborough set in London's Natural History Museum. As a photorealistic experience, Hold the World provided integral experience in lighting, graphics, and designing VR spaces that fully immerse a player within a generated experience.
Chris: I also worked on Hold The World – a Factory 42 production for Sky – as Quality Assurance Lead and Technical Sound Designer, testing the entire experience as well as implementing many of the sfx.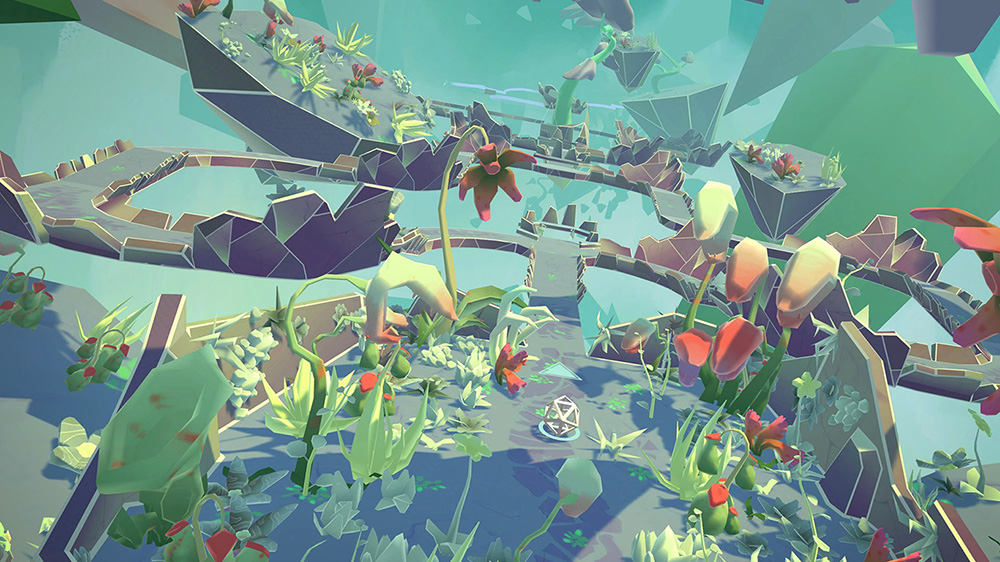 What were some of the biggest inspirations to the creative direction of Arca's Path?
Delainey: Arca's Path was influenced by science fiction and classical fairy-tale narratives including Wizard of Oz and Hansel and Gretel. The art direction was heavily inspired by the vaporwave movement, incorporating bold colour palettes with glitching of VHS degradation. These inspirations helped us to create two worlds; a lowlife, high tech scrapheap where the protagonist finds a futuristic headset and the wondrous, lush simulation to which she is transported.
What are the greater themes of Arca's Path and how do these themes factor into the gameplay?
Delainey: Arca's Path revolves around the contrast of reality and simulation, becoming infatuated with utopia and trapped within its inviting clutches.
Arca's Path is a hands-free experience, allowing players to explore dreamlike environments and interact with things merely by looking.
Was this mode of play – and accessibility in general – always the focus or did this approach evolve over the course of development?
Delainey: The original brief was to design a game that could run on any VR headset. Platforms vary widely in technical capabilities and performance (controller buttons, motion tracking, CPU/GPU power etc.) yet the common thread across all VR headsets is the ability to look anywhere in 3 dimensional space. This inspired the core mechanic of moving through a world through a player's gaze.
This pillar wove in nicely with the narrative of Arca's Path VR where the protagonist girl enters a simulation and the player feels as though they're guiding her through the enchanting environments with nothing but the power of their mind.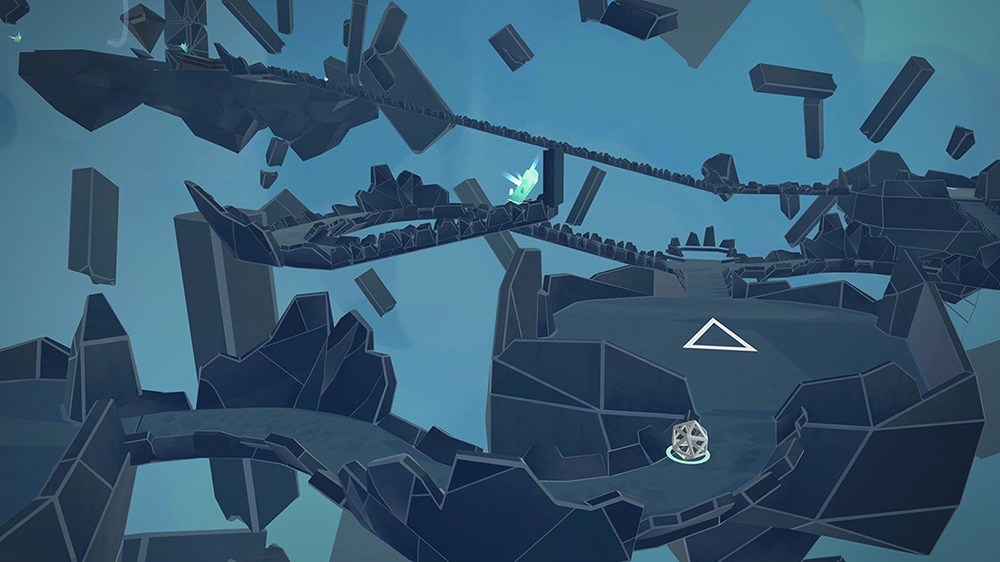 Were there any concepts, sequences or ideas that you wanted to work into Arca's Path but just couldn't find a way to make it fit?
Delainey: With any creative project you start with myriad ideas and possibilities. As the realities of production become apparent this focuses the creative process into bringing the best of these ideas to fruition.
What have been some of the biggest challenges in developing Arca's Path?
Delainey: To convey narrative without any written or spoken dialogue we relied heavily on the amazing soundtrack from Raffertie. Throughout the game the music guides the player through a journey of technical challenges and emotions.
Chris: The sound effects were created with the aim of emphasising the language of the score at every turn while also referencing the girl's real world outside the simulation, much like nearby sounds enter our dreams while we sleep.
How many people were on the team throughout the development process? How long did it take to make?
Delainey: The development team averaged 8-10 people working over 10 months. The dev team at DRI was also supported by Rebellion helping to achieve quality and maintain performance across multiple VR platforms.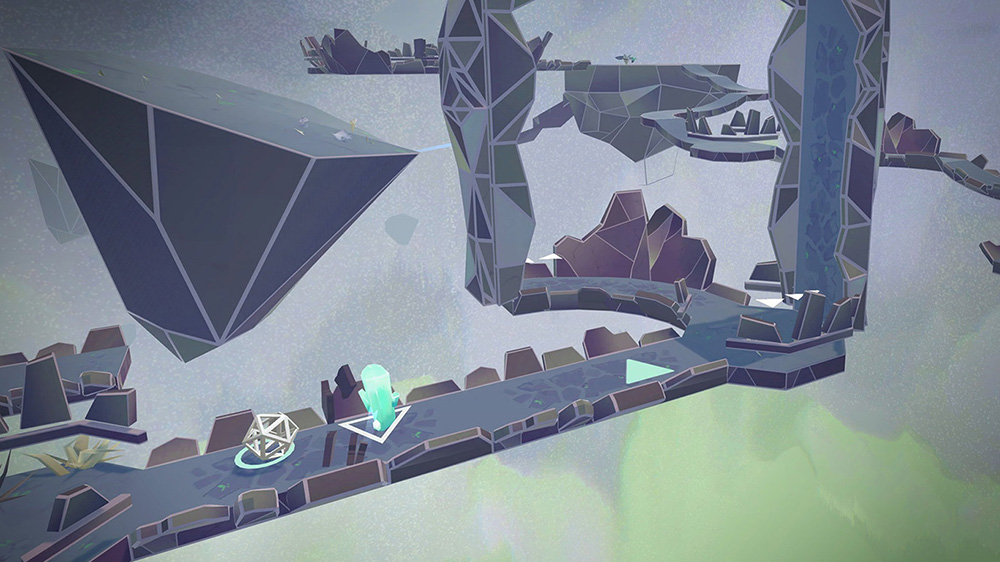 What do you ultimately want players to take away from their time with Arca's Path?
Delainey: Arca's Path offers an escape from reality, both for the player and the protagonist. Hopefully the audio and visuals of the girl's scrapheap and simulated world provide the player with the same emotional journey the protagonist experiences as she fights first to escape her bleak reality and then to regain her freedom.
From the early reviews and video coverage from video content makers, I think it's safe to say you nailed it! Thank you for taking the time to chat with us.
Arcas' Path VR is available now on Viveport with a 10% launch discount
---