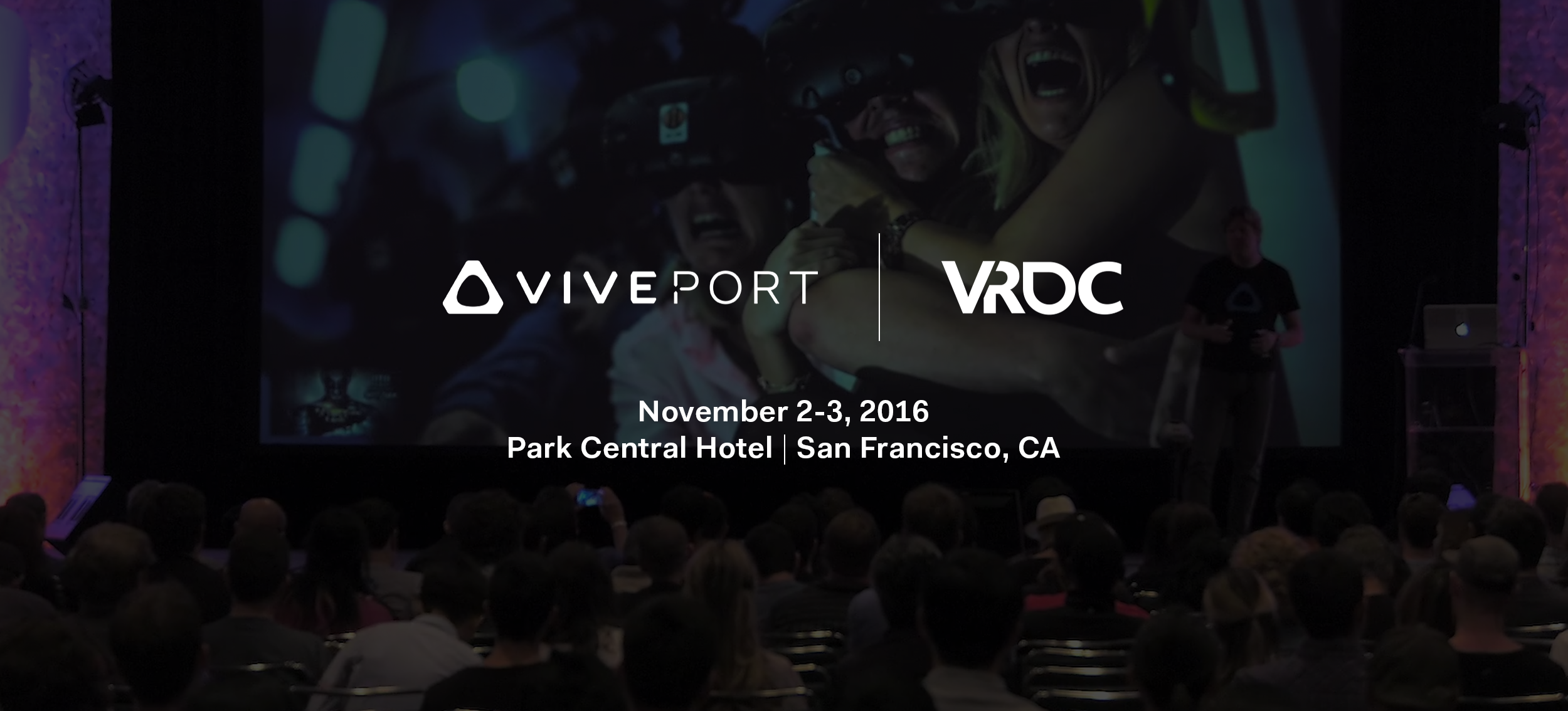 Viveport at VRDC
Viveport is excited to be at VRDC 2016. On November 3, Rikard Steiber, President of Viveport and SVP of Virtual Reality at HTC, will be presenting a keynote session followed by a panel with Viveport Developers. The sessions take place back-to-back beginning on Thursday, November 3 at 1:45pm PT.
Viveport has the most monetization opportunities for VR developers. Expect us to announce new partners and new opportunities for developers to distribute and monetize their VR content. Learn how Viveport is bringing back the age of Arcades.
Can't make it VRDC? Join Rikard and Viveport Developers in AltspaceVR on Friday, November 4 at 4:00pm PT. AltspaceVR is the premiere cross-platform app for hanging out with people in virtual reality (Download). Learn more details on our recent announcements and get your questions answered by the panel. Be sure to RSVP!
Can't wait to get started for developing for Vive and Viveport? Register as a developer here.
__