Vive Opens Tracker Applications for Developers and Creative Studios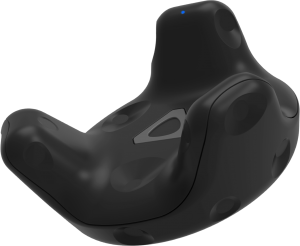 It's time to get creative. Two weeks ago we debuted the Vive Tracker, which allows developers and accessory manufacturers to bring new form factors to VR with full motion tracking. As part of the news, we announced that we'd kick-start development of the Vive ecosystem by seeding 1,000 Vive Trackers to the developer and creative community.
Starting today, we're accepting applications for the initial batch of Trackers. Applications will be open through February 7.  That's two weeks to tell us why your project is going to help the world rethink VR.
Ready to debut a new product in VR? Want to create an API to track a pet (or your coffee table) within the VR world? Want to track a keyboard in VR? Tell us how and why.
At CES, we showcased Vive Tracker Integrations with haptic gloves, the first VR camera, firefighting and baseball training applications, VR rifles for arcade and home use, and much more.
The possibilities are endless, so let's prove it.
Remember, the Vive Tracker will integrate with any number of future VR accessories and tools, so we're looking for new thinking that keeps VR open, fun, functional, future-looking, and maybe even a little weird.
Apply now: http://link.vive.com/tracker/apply.
---