Announcing Second Batch of Companies Joining Vive X Accelerator Program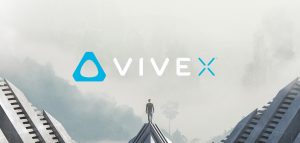 Today, in conjunction with our Vive Ecosystem Conference in Shenzhen, China, we announced the second batch of companies chosen to receive funding and support to grow the Virtual Reality ecosystem. Over thirty new companies across San Francisco, Beijing, Shenzhen and Taipei have been selected to participate in the program with the goal of building and advancing the global VR and AR ecosystem.
We work with the most promising VR/AR companies to advance innovation and move the whole industry forward. We're continuing to invest in and support the development of foundational platform services and hardware advancements, as well as expanding areas like enterprise, commerce, education, health, social, and eSports.
This is the second batch of companies in the global program. In less than one year, Vive X has gone from being a startup itself to investing in more than sixty companies globally, making it one of the leading VR investors in the world.
In addition,we are also opening Vive X in Israel, and currently looking for applications in that market. To find out more information on submitting and application to Vive X, please visit: https://www.vive.com/us/vivex.
San Francisco
Beijing
Shenzhen
Taipei
---