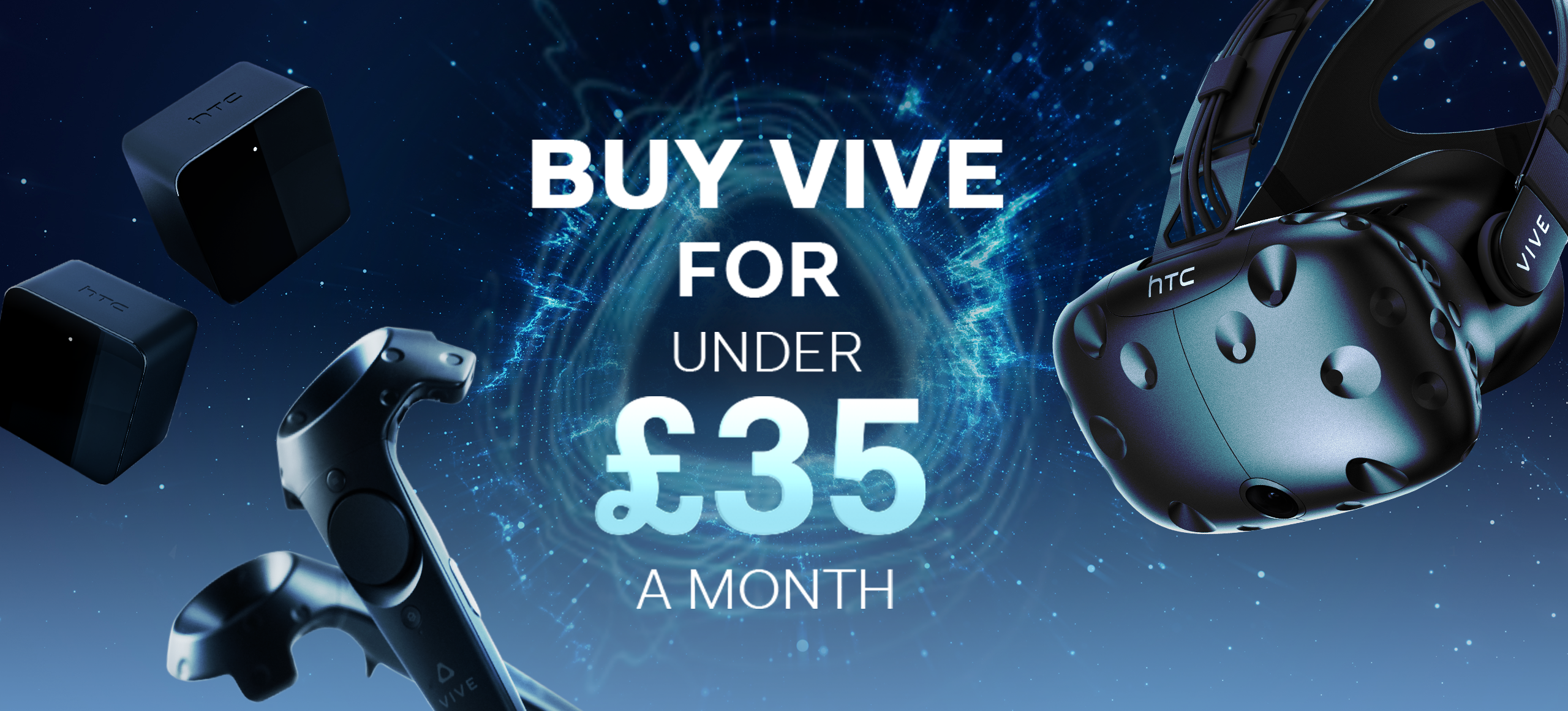 Hello UK friends!
Over 24 months, we now offer 9.9% financing for a total monthly cost of £34.84 (plus shipping). The application process is simple – just select "Financing" from the billing page upon check out, the whole process takes a few minutes. What's more, there's no deposit required. For more information, please visit vive.com/uk/financing.
Every purchase comes with two great pieces of content, Richie's Plank Experience and Everest VR. Don't forget, you'll also get 1 month's free access to Viveport Subscription, where you can pick five monthly selections from a specially curated collection of VR titles.
Additional European countries are due to follow soon, stay tuned to the Vive blog for updates.
The Vive Team
---
Finance is provided by Shawbrook Bank Limited who is authorised by the Prudential Regulation Authority and Regulated by the Financial Conduct Authority and the Prudential Regulatory Authority. Shawbrook Bank Limited will treat any Loan Agreement made through our introduction as being regulated by the Consumer Credit Act 1974 and as giving you the protections provided in respect of agreements which are regulated by that Act. For more information, please visit: www.shawbrook.co.uk. For more information, please visit: www.shawbrook.co.uk.