A Look Inside REDspace's First VR Title: Gunball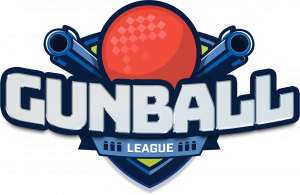 We sat down with Jeremy McCurdy, Gunball game designer and Games Technical Lead at REDspace, to discuss their new VR game, Gunball, which launches on Steam today at a discounted price of $9.75 for one week, ending on July 5.
Where did Gunball come from?
Two fundamentals drove the idea of Gunball – a game where you throw balls in the air and blast them into nets using a revolver.
The first is Vive's controllers. They are ideal for simulating the experience of wielding a gun, and we thought it would be really cool to have a non-violent game that still centered around shooting a gun.
Beyond the gun-type experience, the Vive's controllers give you such an accurate level of control and finesse that you can move your hands exactly like you would in real life. As a result, players have both the ability to throw a ball up in the air and shoot it with precise aim.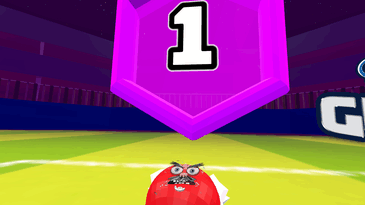 Who is Gunball targeting?
We built the game with both first-time VR users and seasoned pros in mind.
For first-timers, we ensured the game is comfortable and has accessible controls. The game is controlled entirely by moving your hands and using the triggers. It feels totally natural to control once you pick it up. For comfort, we made sure that you can play without having to move around too much. The game also works in room scale, so once you get comfortable with the controls, you can start getting really athletic and show off some moves.
For VR pros, there is a high skill ceiling, so your potential to rack up points through trick shots and score multipliers is huge. Whether it's trying to beat your own score or fighting for the top spot on the Steam leaderboards, there are tons of opportunities for replay.
This makes Gunball perfect for showing any of your friends when they come by to try your Vive – regardless of their experience with VR.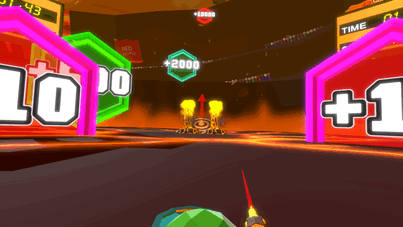 What's the best part about Gunball?
Besides being easy to play, your ability to throw balls and aim actually affects how well you play, which can work in your favour or to your detriment. We also have a score multiplier system that increases your shot's score potential while your ball is getting airtime. This allows players to pull off free-form trick shots and get rewarded for them.
All of this allows players the ability to make some incredibly cool shots. You can slam a ball off the ground and shoot it during its rebound, or toss a ball behind your head and shoot it without even looking, or you can quickly shoot a ball into another ball and cause them both to fly into nets. We guarantee that once players get the game in their hands, we'll see all kinds of inventive and impressive shots they will come up with. And we seriously can't wait.
---