Now available on Steam, Rez Infinite is the ultimate version of the beloved adventure.
Players shoot their way through a futuristic computer's defense system to prevent a catastrophic shut down. The beautiful futuristic geometry is the stylized representation of the inner workings of the future's most advanced computer system. Use precision to aim and shoot down your cyber enemies. The full 3D audio effects follow you and evolve as you progress through the stages. The shooting coordinates with the music of the game, creating an even more interactive and immersive experience.
Use your sharp eyes and reflexes to progress in this colorful, rhythmic adventure.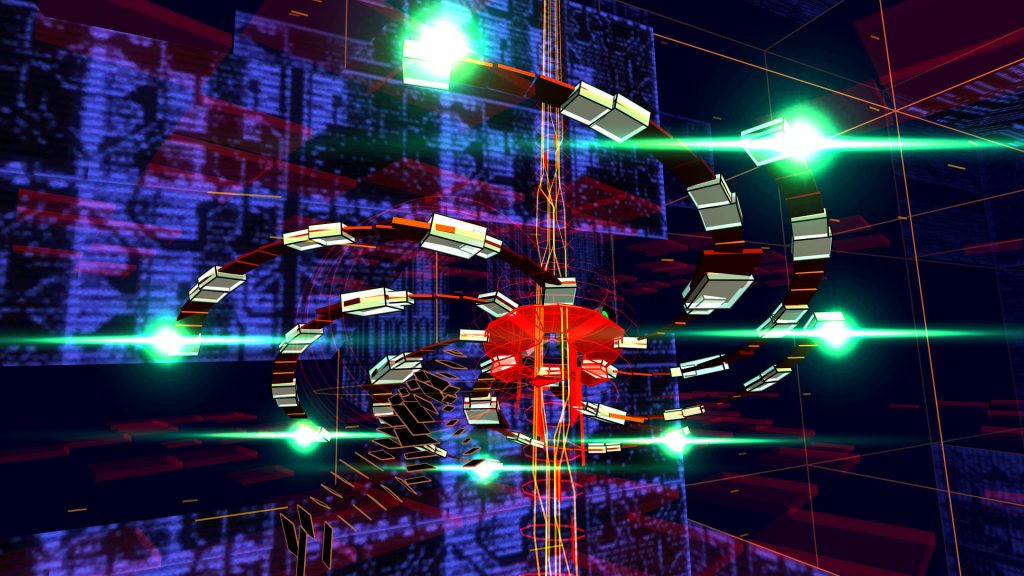 In a series of five stages, you will defeat everything the computer system pits against you.  From colorful bots to morphing bosses, the electronic beats of the soundtrack will guide you deeper and deeper into the hostile system.
Now available for purchase on Steam, Rez Infinite will give you a stylized, psychedelic shooter adventure.  With mesmerizing scenes that shift and a soundtrack coordinated with your shooting, this is not a VR game to miss.