Nobel Prize and HTC Vive Partner To Debut The First VR Experience For The 2017 Nobel Prize
Stockholm, Sweden– December 5, 2017 – During the Nobel Week when the Nobel Laureates come to Stockholm and Oslo, HTC VIVE™ and Nobel Media announced a partnership to create the first virtual reality experience for the Nobel Prize in Physiology or Medicine. The VR experience "The Circadian Rhythm" takes viewers on a journey into the cellular level of the human body, where they are able to learn about and interact with our biological clock to gain a greater understanding of its inner workings. This truly unique VR experience showcases the contributions of Nobel Laureates and explains how plants, animals and humans adapt their biological rhythm so that it is synchronized with the Earth's revolutions.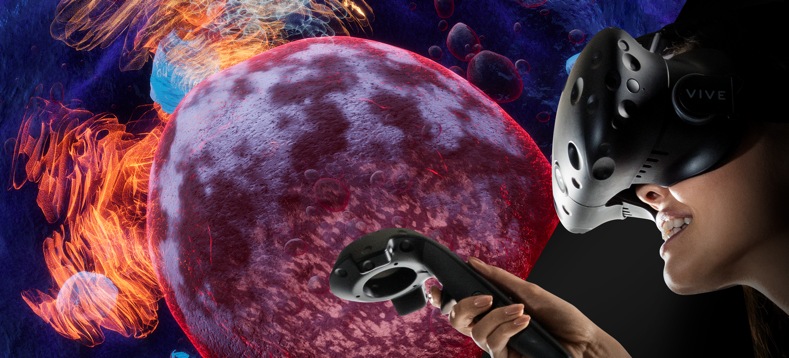 The Nobel Prize is based on recognizing great contributions to humanity, and the receivers of the Nobel Prize are among those who have advanced our knowledge of the universe and our bodies.    Nobel Media and HTC Vive are creating the virtual reality experience to visualize the 2017 Nobel Prize in Physiology or Medicine awarded to Jeffrey C. Hall, Michael Rosbash and Michael W. Young for their discoveries of molecular mechanisms controlling the circadian rhythm. The experience will be shown for the first time during the Nobel Week while the full free experience will be available globally on Viveport and at the Nobel Museum starting in 2018.
"Together, with HTC Vive, we are creating unique VR experiences that showcase important moments and lessons that the world can benefit from," said Mattias, Fyrenius, CEO Nobel Media.  "'The Circadian Rhythm' is another great testament to how emerging technologies like VR can provide an unparalleled experience and moment of learning."
"We believe that the mysteries of our physiology and the world of physics can best be explored when you experience the breakthrough achievements of Nobel Prize Laurates in VR – imagine being in a cell and see the biological clock at work or at the beginning of time when the Big Bang happens," said Rikard Steiber, President, Viveport.
This initiative with Nobel Media is the latest in HTC Vive's effort to expand the world's understanding of the impact VR can have in educating and engaging the public on the world around us. Vive recently launched Vive Arts, an initiative set to change the way the world creates and engages with the arts. Vive's partnership with Nobel Media further demonstrates the power VR has in shaping the way we educate and appreciate important concepts.
---