Marina Abramović and Anish Kapoor to Present Two Virtual Reality Artworks at Art Basel in Hong Kong
HTC VIVE, Art Basel's Official Virtual Reality Partner, is delighted to announce the first public presentation of two virtual reality artworks by Marina Abramović and Anish Kapoor from 29-31 March 2018 at Art Basel in Hong Kong.
Rising by Marina Abramović and Into Yourself, Fall by Anish Kapoor are produced in collaboration with Acute Art and will be shown on VR's most immersive products, Vive Pro and Vive Focus in the HTC Vive Lounge, Level 3 Concourse at the Hong Kong Exhibition and Convention Centre.
Marina Abramović and Anish Kapoor are two of the most acclaimed contemporary artists working today, recognised for their iconic works that have continually challenged and inspired audiences worldwide. These works mark the first time either artist has realised an artwork using virtual reality technology.
Vive's partnership with Art Basel in Hong Kong will bring a one-of-a-kind integrated VR experience to the fair's visitors in Hong Kong. A first for Vive, visitors will be able to explore both artists' works at the fair as well as experience it at home through VIVEPORT, the leading VR app store. HTC has a long-standing commitment to the arts, and created a global program, Vive Arts, to advance the world's appreciation and creation of the arts through the latest technology.
Marina Abramović, Rising
Marina Abramović's Rising addresses the effects of climate change by transporting viewers to witness rising sea levels. Wearing an immersive headset, viewers enter an intimate virtual space, where they come face-to-face with the artist, who beckons from within a glass tank that is slowly filling with water from her waist to her neck.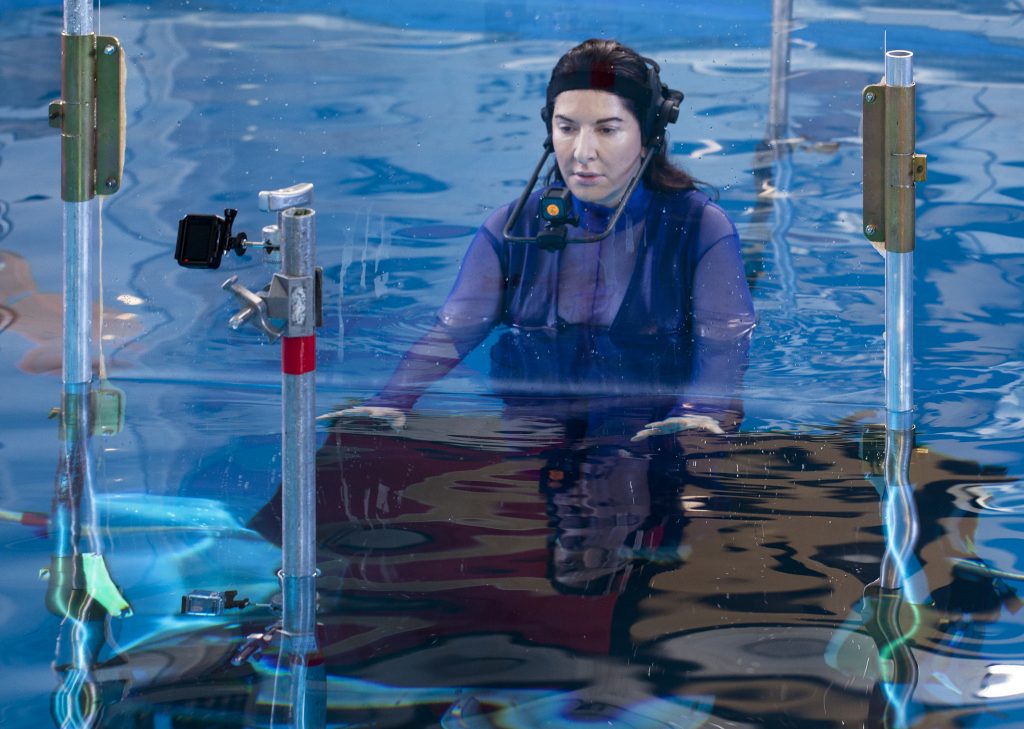 Users are invited to make contact with the virtual Abramović, and then find themselves surrounded by a dramatic scene of melting polar ice caps. Abramović urges viewers to reconsider their impact on the world around them, asking them to choose whether or not to save her from drowning by pledging to support the environment, which lowers the water in the tank.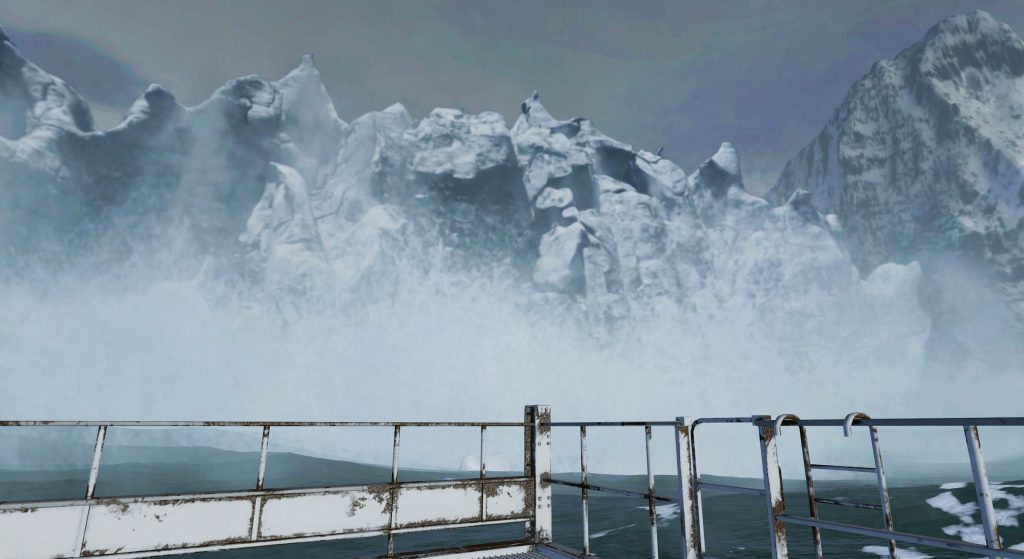 Abramović's pioneering performance career has centered around time-based work, which uses both hers and the public's body as a canvas. She has continually pushed the boundaries with durational work that has defined contemporary performance. With Rising, the artist's presence is brought into another dimension.
To produce the artwork, Acute Art developers captured the artist's unique facial expressions to create a realistic looking avatar of Abramović. Embracing new technology in an endeavor to transmit the presence of the artist virtually, Rising allows users to directly interact with the artist virtually from anywhere in the world.
Anish Kapoor, Into Yourself, Fall
Anish Kapoor's first virtual reality work, Into Yourself, Fall, takes users on a journey through the human body, experiencing the sensation of falling into yourself via the immersive headset. Kapoor's work seeks to simulate vertigo as a descent inside the human body, depicting a labyrinth of the inner workings of the self.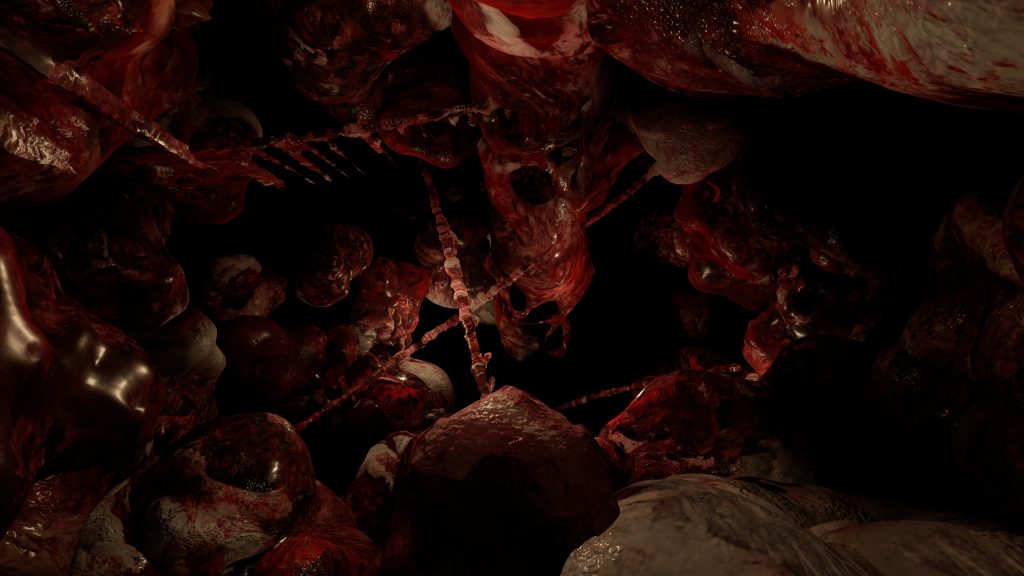 Starting the journey in a forest scene, in a clearing surrounded by trees, viewers encounter a large black void in the ground. Users then travel through a complex series of tunnels with walls that appear to be made of sinewy flesh and muscle. With this work, Kapoor invites users to experience a surreal sensation of exploring the unknown, with viewers losing themselves in another realm.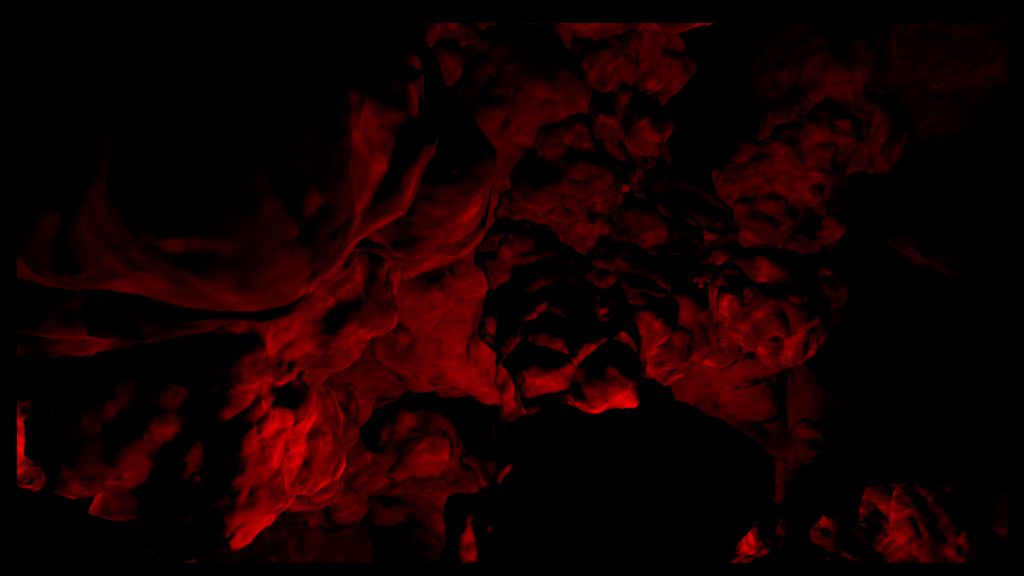 Working with Acute Art to design this custom made virtual space, Kapoor's work was developed around the idea of creating a physical experience via a virtual journey, testing the limits of what is possible to experience through the technology. Into Yourself, Fall plays with the experience of wearing the headset, creating a disorientating sensation of radical introspection that is experienced physically by the viewer.
Kapoor's use of this new technology enables him to explore materiality in a virtual realm, drawing on his highly influential sculptural practice to evoke both tactility and transcendence. With a soundtrack created by the artist's son Ishan Kapoor, Into Yourself, Fall directly transports the viewer into the artist's own visceral virtual reality.
Marina Abramović said: "In this moment of my career, I have been wondering how to transfer energy from body to body through the use of modern technology. This VR artwork raises questions about technology's impact on human empathy through the lens of a pressing issue facing our world: climate change. Changes to the global climate threaten existing ways of living. Rising will offer people the chance to empathise and respond to the needs of others affected by this crisis. I am particularly interested in how audiences' consciousness and energy will be affected by a virtual experience of helping others"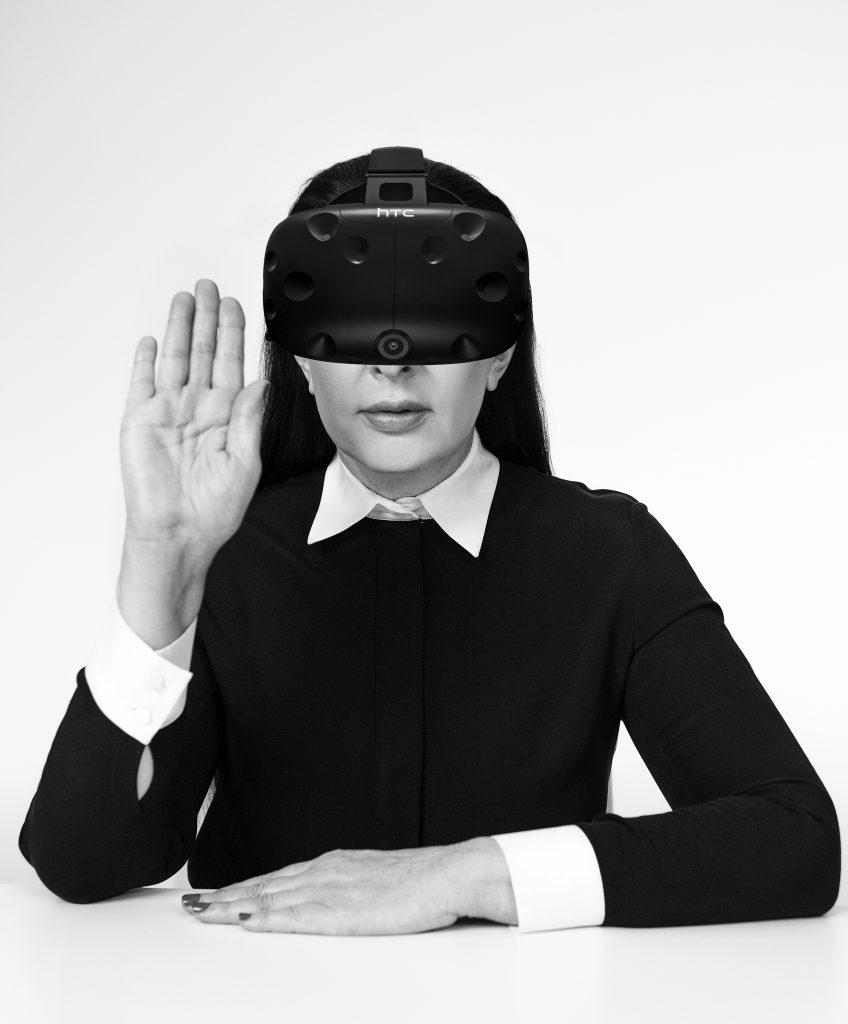 Anish Kapoor said: "Into Yourself, Fall, takes us on a journey through the human body, experiencing the sensation of falling into yourself via this immersive medium. The work seeks to simulate vertigo as a descent inside the human body, depicting a labyrinth of the inner workings of the self."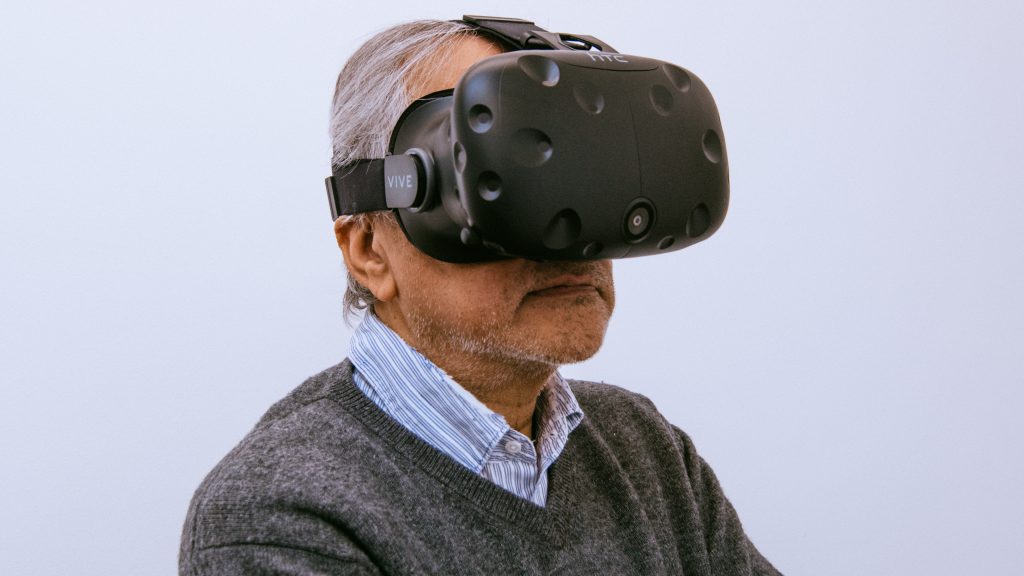 Victoria Chang, Director of Vive Arts, said: "The discourse surrounding virtual reality as a fine art medium started more than 20 years ago, but it is only recently that groundbreaking VR artworks, including Rising and Into Yourself, Fall, have become accessible to a global audience. We are thrilled to be at the forefront of this new development, encouraging more artists and cultural institutions to advance their visions using the latest technology to reach new audiences."
Jacob De Geer, CEO of Acute Art, said: "Acute Art collaborates with leading artists producing virtual reality art that push the limits of artistic practice and creates immersive experiences. Abramović and Kapoor are masters of their craft and two of the most visionary artists working today and it is extremely exciting to see them experimenting with new technology. Showing these innovative artworks through VR will allow viewers to experience a new side to the artists and their practice. Works produced by Acute Art are available through our VR Museum making these unique experiences accessible anywhere in the world."
If you are in Hong Kong and would like to register to attend this experience please click here.
---