HTC VIVE and IGT Partner To Deliver World-Class VR Casino Entertainment
Today we announced a partnership with global gaming leader IGT, whereby IGT will leverage HTC VIVE Studios' world-class VR content within its "Virtual Zone" platform on casino floors. IGT's Virtual Zone is a competition arena designed for casino environments that enables casino patrons to compete against each other for cash prizes in spirited VR tournaments, and enjoy competitive VR games in a physical installation. This agreement marks HTC VIVE Studios' first foray into the casino entertainment industry and the completion of IGT's first market-ready VR solution.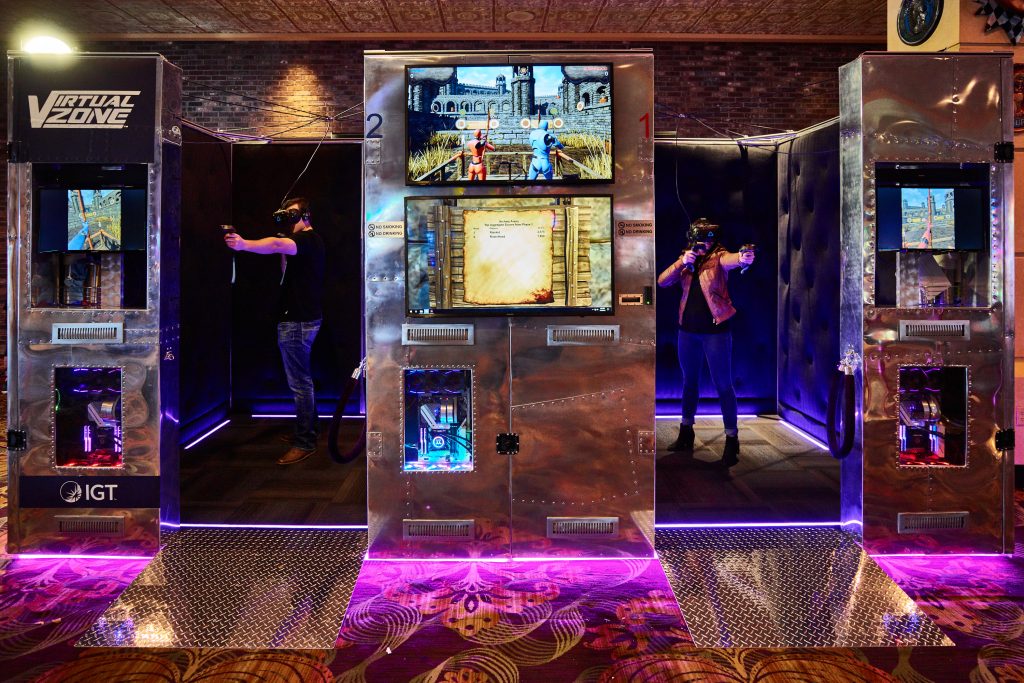 "Arcade-like installations and experiences are skyrocketing across the globe as VR has proven to be a consistent traffic generator in entertainment venues," said Joel Breton, HTC VIVE VP Global Content. "By combining IGT's gaming expertise and the world's best VR in HTC VIVE, we are launching a combined platform that can deploy the best complete experiences for VR tournaments or stand-alone VR arcades. This is also a huge opportunity for more consumers to be exposed to amazing VR content."
"IGT's Virtual Zone represents an exciting evolution of modern-day casino entertainment, and an important step in diversifying IGT's portfolio with unique offerings that can differentiate our customers' casino floors and entertain a broad demographic of players," said Enrico Drago, IGT SVP Global Product Marketing Interactive, Betting & Licensing. "HTC VIVE's leadership in the VR space and commitment to developing unparalleled VR player experiences made it the ideal partner for IGT's first commercialized VR solution, the Virtual Zone."
IGT's Virtual Zone is now live at Boyd Gaming's The Orleans Hotel and Casino in Las Vegas. The experience leverages HTC VIVE hardware, and solutions for a multiplayer competition allowing players to compete in real time within VR for Slot Dollars.
To support the tournament platform, IGT published a Software Development Kit (SDK), which game designers can leverage to develop VR content for the Virtual Zone. VIVE Studios was the first developer to leverage IGT's SDK, adapting the Arcade Saga game into a product that is designed to be tournament-ready for casino floors.
"IGT is committed to developing and delivering the most compelling content for our customers across multiple channels and platforms. Arcade Saga is a testament to the usability and relevance of IGT's SDK. HTC successfully adapted one of its most popular VR titles into a solution that IGT customers can leverage to entertain their players in a new way. We look forward to the further expansion of IGT's VR content library through this program," added Drago.
---