VIVE Day 2018 – New Vive Pro Starter Kit Bundle & Free Viveport Titles Galore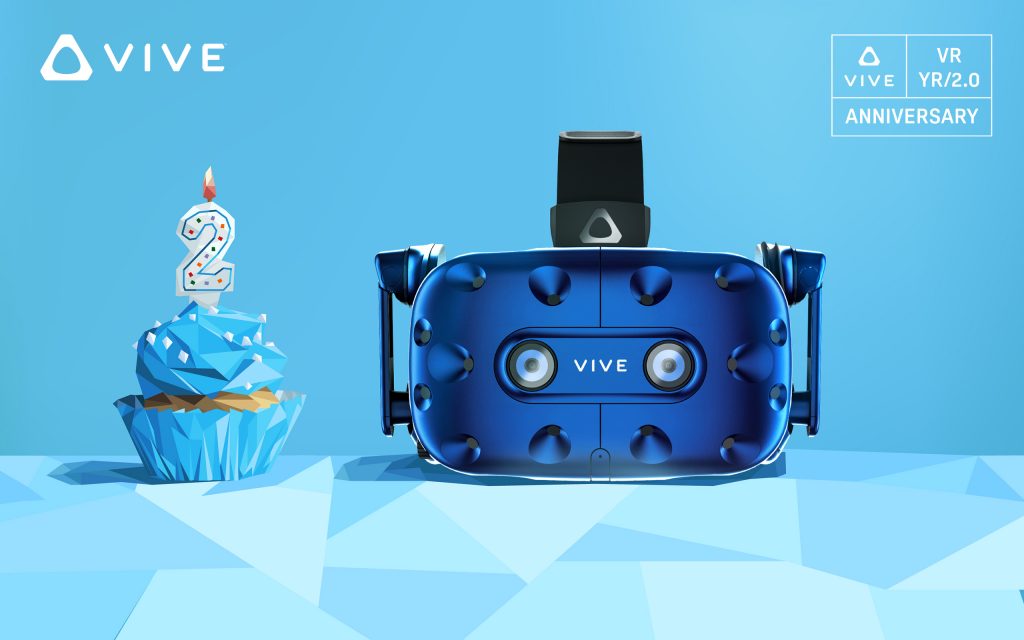 As we head to our annual celebration of VIVE Day and the HTC Vive Pro's official launch we couldn't be more excited about where VR is headed. April 5th marks the two-year anniversary of the HTC Vive's launch. Great content is exploding across Viveport and Steam. VR Arcades are popping up all over the country. Business and enterprise are investing heavily in VR as a core tool. And the technology continues to get better.
We've taken a very concerted approach with Vive and Vive Pro. We have lowered the entry price of Vive to $499 as we still expect Vive to serve as the entry point for most people into room-scale VR.
Vive Pro represents the best technology in a PC-based VR headset today, from resolution to comfort to audio. Everything a VR professional needs is in Vive Pro.
After reading your feedback, we've realized we created some confusion that we want to address today. First, we introduced Vive Pro as an HMD-only upgrade because it represented the quickest path to market for the new headset. Since Vive Pro works with both SteamVR 1.0 and 2.0 tracking, we believed an HMD-only upgrade was the right option for the most demanding VR user, as well as VR arcades and enterprises that already use Vive.
But what we didn't outline was a clear path for everyone else. We have also seen feedback related to existing accessories prices for 1.0 base stations and controllers.
So today we're announcing the Vive Pro Starter Kit available on Vive.com starting April 5. This bundle pairs the Vive Pro HMD and two Vive 1.0 controllers and two 1.0 base stations for $1099 (USD, regional prices vary).
We're also sweetening the pack-in offer for existing Vive owners that have purchased Vive Pro, where we will offer a $100 Viveport content credit and extend the Viveport Subscription offer to 1 year.
We pushed for an aggressive price and value package here because we want our customers to realize the savings we've made in material costs since Vive was introduced and get the most content available.
Free Titles and Viveport Subscription discounts
Continuing the celebration for Vive Day we're offering the following Vive Studios content, for free to every Vive owner:
• Front Defense
• Front Defense Heroes
• Super Puzzle Galaxy Lite
• Arcade Saga
Those titles can be redeemed via Viveport starting at 12:01am PDT on 4/4/18 through 11:59pm on 4/8/18.
Also for the same time period, all Viveport Subscribers will get a free copy of Everest VR from Solfar Studios. Finally, Viveport is offering a 50% discount on the 3-Month Viveport Subscription where you can choose 5 titles per month from more than 400 available.
We've got more in store soon on the full 2.0 Vive Pro kits, but it was important to us to get this out as quickly as possible. We'll have more soon on SteamVR Tracking 2.0 and what it means for Vive Pro and ways for businesses to get more with their Vive purchase.
Thank you,
– Dan
---