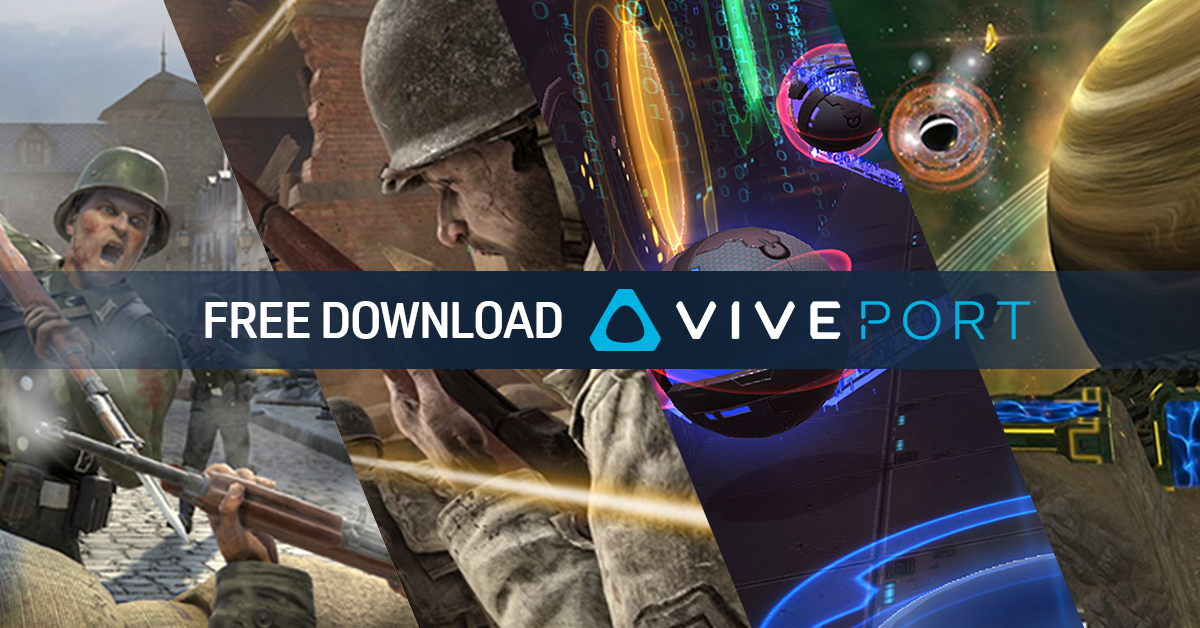 Happy VIVE Day, everyone! To celebrate the second anniversary of Vive's launch, we're once again gifting you, our Viveport users, with free VR titles from Vive Studios. As a bonus, if you're a Viveport Subscription Member (or become one before 4/8) then you'll get another title free!
Here's what we have on offer for you – just download Viveport and install these apps.
Front Defense
Fantahorn Studio's World War II room-scale shooter blew everyone away when it appeared on Vive last summer, and if you haven't had a chance to go toe-to-toe with Axis forces… now's your chance!
Front Defense Heroes
If you've experienced Front Defense but thought "I want to do that again, with friends!" then Front Defense Heroes is the answer. Expanding the Front Defense experience to allow up to 5 vs 5 online battles, Front Defense Heroes is one of the best multiplayer experiences on Vive.
Super Puzzle Galaxy Lite
It's time to solve some puzzles – in outer space! 2Bears Studio's follow-up to Arcade Saga couldn't be much more different – 32 levels of brain-teasing puzzling, as you sculpt the world around you to get a ball into an ever-elusive hole. If you need to calm down after an intense Front Defense session, give this a try.
Arcade Saga
Thousands of Vive gamers have experienced the retro-stylings of Arcade Saga, but if you're new to the pixelated playground then welcome aboard! With three different and distinct games in one package and over 80 levels to battle through, Arcade Saga will keep you challenged for a long time to come (while giving you quite a workout, too!).
Viveport Subscription Member bonus: Everest VR
If you're a Viveport Subscription Member, we hope you wrapped up warm because this Vive Day we're dropping you on a mountaintop. Everest VR, Sólfar Studios' superlative simulation of the 'roof of the world', will chill you to the bone as you virtually trace the footsteps of some of the greatest explorers of all time, attempting the near-impossible summit of Mount Everest.
If you are already a Viveport Subscription Member and do not have Everest VR in your library, login to your account, then visit the product page and download it (or access via the Viveport Desktop app).
If you are not a Viveport Subscription Member, sign up for your free 14-day trial and you can download Everest VR for free, too. Want to save more money? Right now you can save 50% on a 3-month Viveport Subscription!
Remember – Vive Day doesn't last forever!
You've got until April 8th (11:59pm Pacific time) to grab these titles, so don't forget to add them to your library before then! From all of us, happy Vive Day, and we'll see you in VR!