HTC VIVE Helps Bring Education Experiences To Life In VR
Last week Vive was part of a game-changing experience to bring to life the incredible uses of VR in education. To highlight how VR can be used to create unique distance learning experiences, Pixar co-founder Loren Carpenter was 'teleported' live into a virtual classroom in the UK.
Beamed directly into the VR learning experience live from the US, Loren joined ten lucky students from Windsor Forest Colleges Group for a once in a lifetime lesson, where they experienced the transformative power of VR and learning. Using Vive and the the newly launched Vive Pro headset, students took a journey from Slough to the moon, before visiting an ancient stone circle in Wiltshire.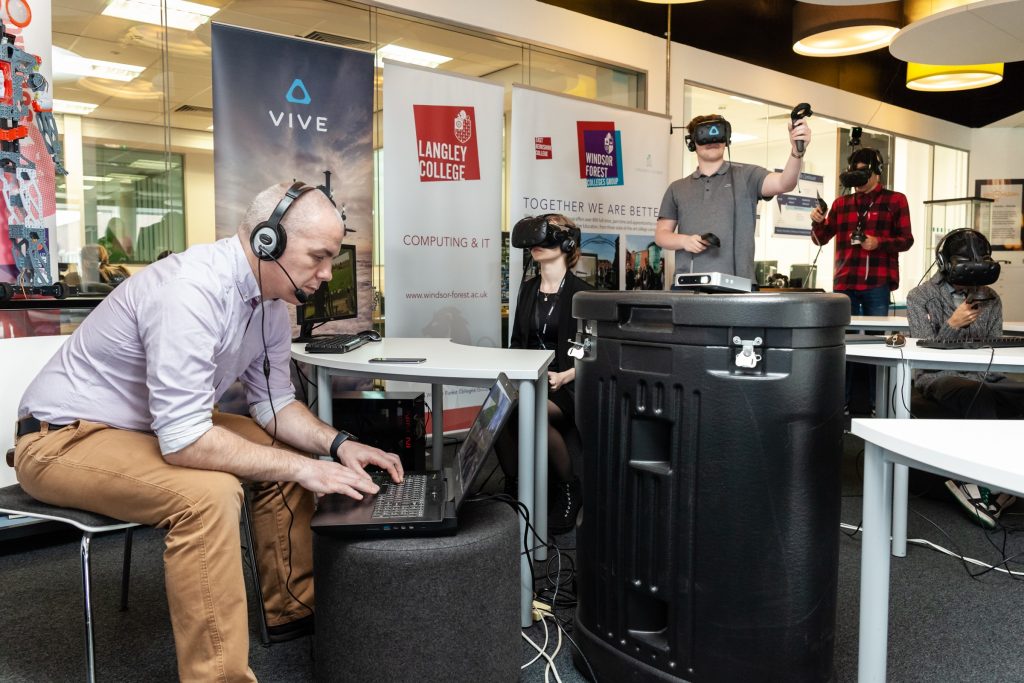 With the ten students participating simultaneously in this unique learning experience, each was represented by a virtual avatar, enabling them to see and interact with one another and Loren in a VR space. A true world first, this activity pushes the boundaries of possibility for distance education and reimagines the way we learn, allowing pupils to experience the subject of their studies first-hand.
The lesson was powered by ENGAGE – a free to use virtual reality teaching platform for schools, universities and businesses; utilising Vive technology, the software by company Immersive VR Education creates a virtual classroom that can bring together teachers and pupils from anywhere in the world.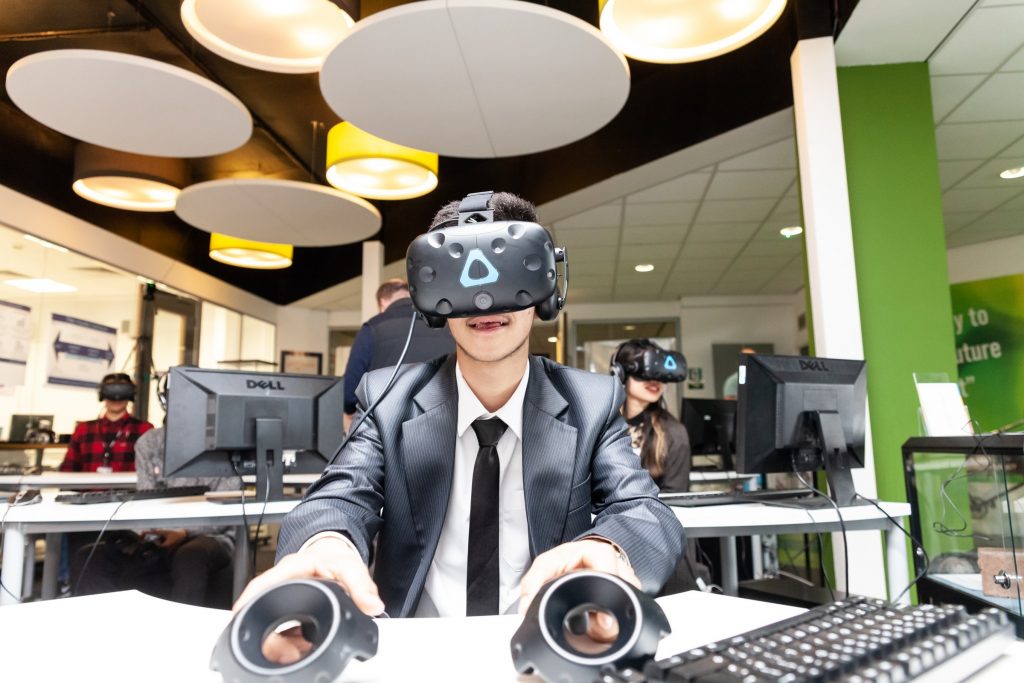 Dave Haynes, Director, Vive X Europe said: "HTC Vive technology is providing a fantastic opportunity to revolutionize approaches within the education sector, and make quality teaching more accessible and engaging. It's great to see Vive being used in a real life classroom environment at Windsor Forest Colleges group, and we are thrilled to support the ENGAGE platform as organizations adopt Vive for use both in schools and for distance learning applications."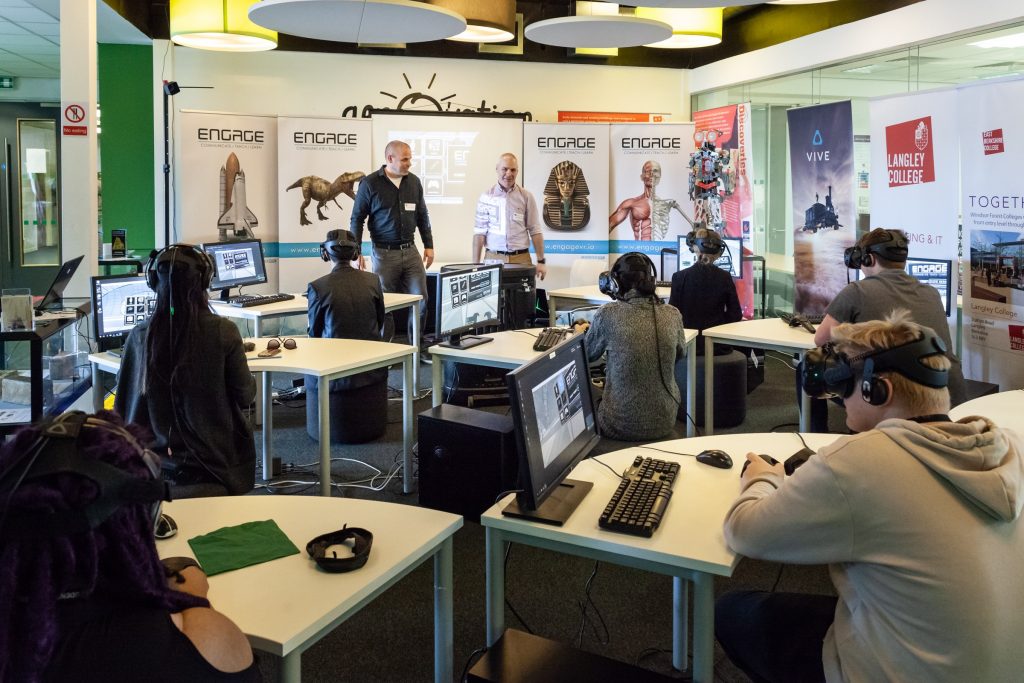 Meanwhile, a number of other startups were being utilized within the college, showcasing the best in vocational skills training. Each of these pioneering companies are using roomscale VR and the Vive tracker for hands-on learning.
InSilico are a French based startup using VR to deliver wood and metal inductions for universities and vocational skills
DualGoodHealth is an application for emergency life support training that immerses the trainee in a live scenario and uses a physical CPR mannequin and Vive trackers:
MakeReal have developed VR enabled learning tools to showcase safe training with measurable impact and effectiveness for the electrical and plumbing trades
---