Holoroom Test Drive: Lowe's Reinvents 'Try Before You Buy' with Virtual Reality
Lowe's may seem like an unlikely company to be embracing AR and VR, but a dedicated team within the organization, Lowe's Innovation Labs, has been working with the platforms since 2014. Recently named the #1 most innovative company in AR/VR by Fast Company, Lowe's has been creating real-life applications of augmented and virtual reality that directly help their customers and associates.
The company's latest VR experience, Holoroom Test Drive, is a fully-immersive, multi-sensory experience that utilizes visuals, haptics and sound to let customers try power equipment in a safe, virtual space. We spoke with Olivia Myers, a Lowe's Innovation Labs Producer, about how Lowe's is utilizing the platform to solve consumer challenges.
Why is now the time for VR to be leveraged for enterprise?
My team has recognized that immersive technologies have the potential to change the way customers try and purchase products online and in stores. It's estimated that $70 billion worth of home improvement projects are stalled because customers aren't able to visualize the final product. At Lowe's Innovation Labs, we use virtual reality to break down visualization barriers to empower customers with the confidence and skills they need to begin a project.
What types of AR/VR experiences is Lowe's Innovation Labs offering?
In 2014, my team at Lowe's Innovation Labs developed the Holoroom platform with the intent of helping customers visualize their home improvement projects by providing an immersive, intuitive VR experience. Since then, it's evolved into multiple experiences for both customers and associates, including visualization, navigation, skills training and most recently, product demos.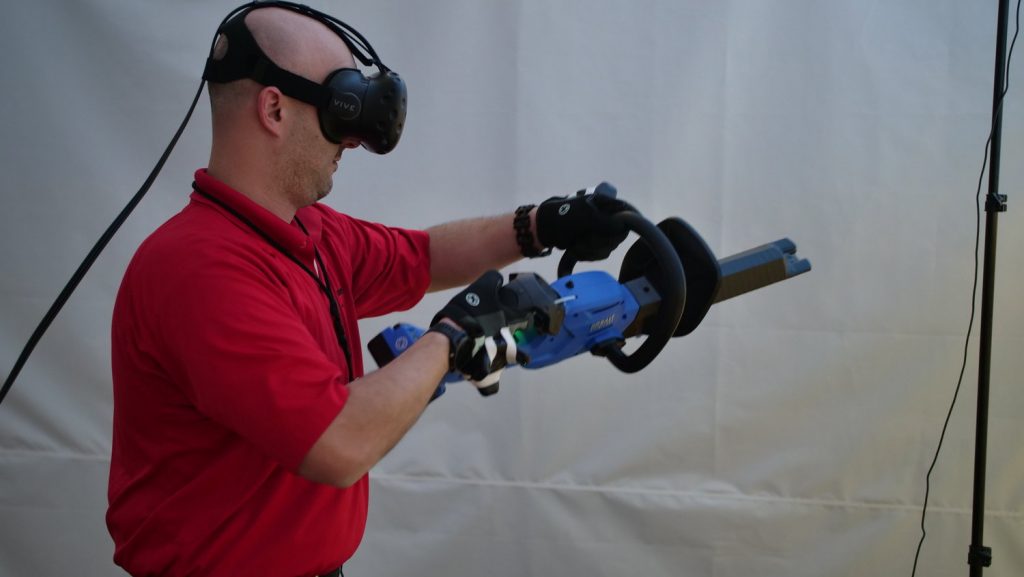 Tell us about the latest iteration – Holoroom Test Drive.
Everything we do at Lowe's Innovation Labs is designed to solve a human need. We've seen that getting comfortable with power tools can be a challenge for our customers, so we worked with a startup called Krayonik to co-develop Holoroom Test Drive. It's the next-generation 'try before you buy' experience. Customers step into a virtual garage and backyard environment where they can safely and realistically learn how to operate power equipment. We are using the immersive capabilities that VR offers to experiment with haptics, sound, scent and visuals to make this experience as valuable as possible for our customers. We are excited to share that Holoroom Test Drive recently took home the Auggie Award for Best Enterprise Solution at the Augmented World Expo 2018!
What were the goals you set out to achieve by using virtual reality?
The goal of every experience we've created is to increase customer confidence, whether that's in design ability, project skills or buying decisions. Holoroom Test Drive aims to improve a customer's willingness to try out new products, ease decision-making and even provide pro tips.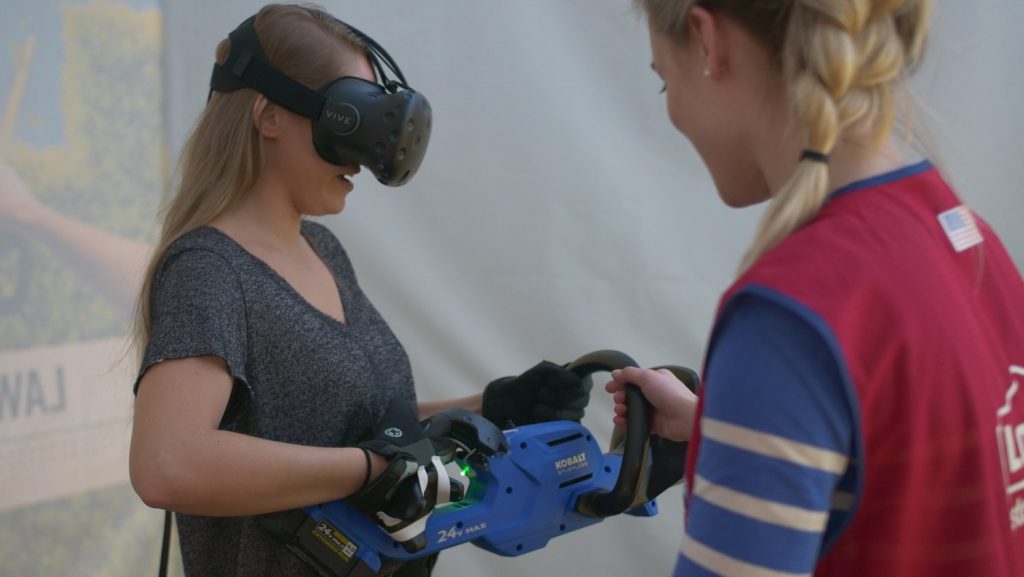 How does VR compare to traditional training methodology?
An earlier iteration of our VR training platform showed that Lowe's employees experienced 127% increase in confidence post-experience—that's nearly 4x higher than conventional training. Stats like this are what drive our team to continue pushing the limits of AR and VR.
How does a specialized motion controller add to the experience?
When you think about the factors that influence a customer's buying decision for power equipment, some of the first things to come to mind are the comfort and feel during operation. After initially experimenting with a few iterations of controller concepts, my team developed a custom-made controller with a true-to-life weight and feel, which makes it easy for customers to translate the experience to the real world.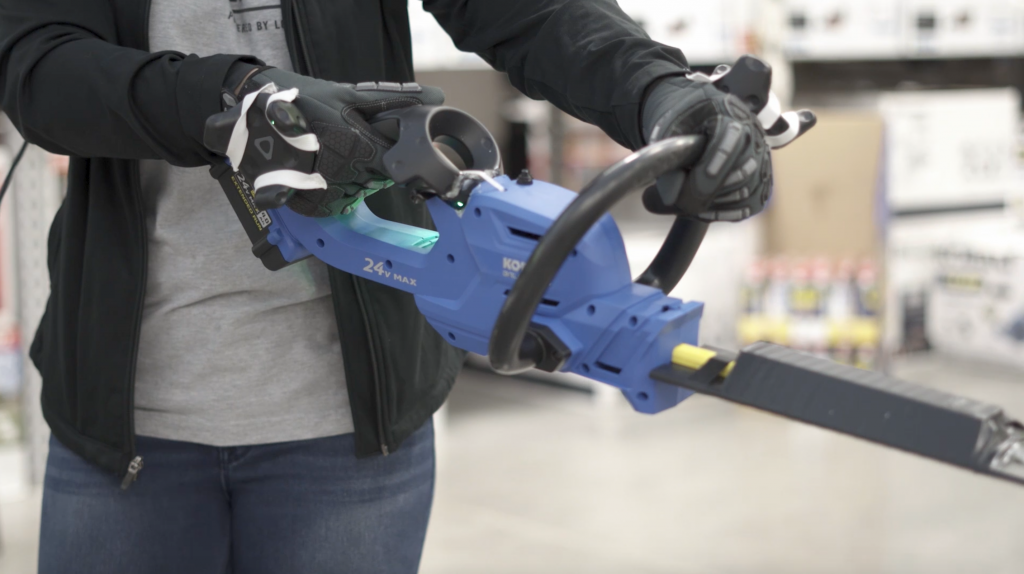 You mentioned adding scent to the VR experience. What are the benefits for the customer?
We know that scent is an extremely powerful sense and allows people to recall even the oldest memories. We are testing to see if the addition of scent to the experience, such as fresh cut grass, will give the customer a higher level of memory retention and increased recall of the steps necessary for operation. And we're testing a variety of other multisensory technologies, which I wish I could tell you about now, but…
For more information, visit www.lowesinnovationlabs.com/testdrive
Interested in partnering with us? Reach out to lowesinnovationlabs@lowes.com
---