Coming soon to Viveport Infinity in August
With so many hits added to our Infinity library in July, we still haven't been able to play all of the new titles in our queue yet. From critically acclaimed hits like Paper Beast to Early Access exclusives like Snapshot VR, this past month has been nonstop gaming for Infinity members.
But the summer fun doesn't stop in July. August is shaping up to be a banner month for Infinity members with new hits arriving each week. Escape rooms, murder mysteries, racing games, and sweet immersive love stories are ready to be discovered by you.
Want to see what's coming next? Check out the upcoming releases for August below:
Coming Soon to Infinity –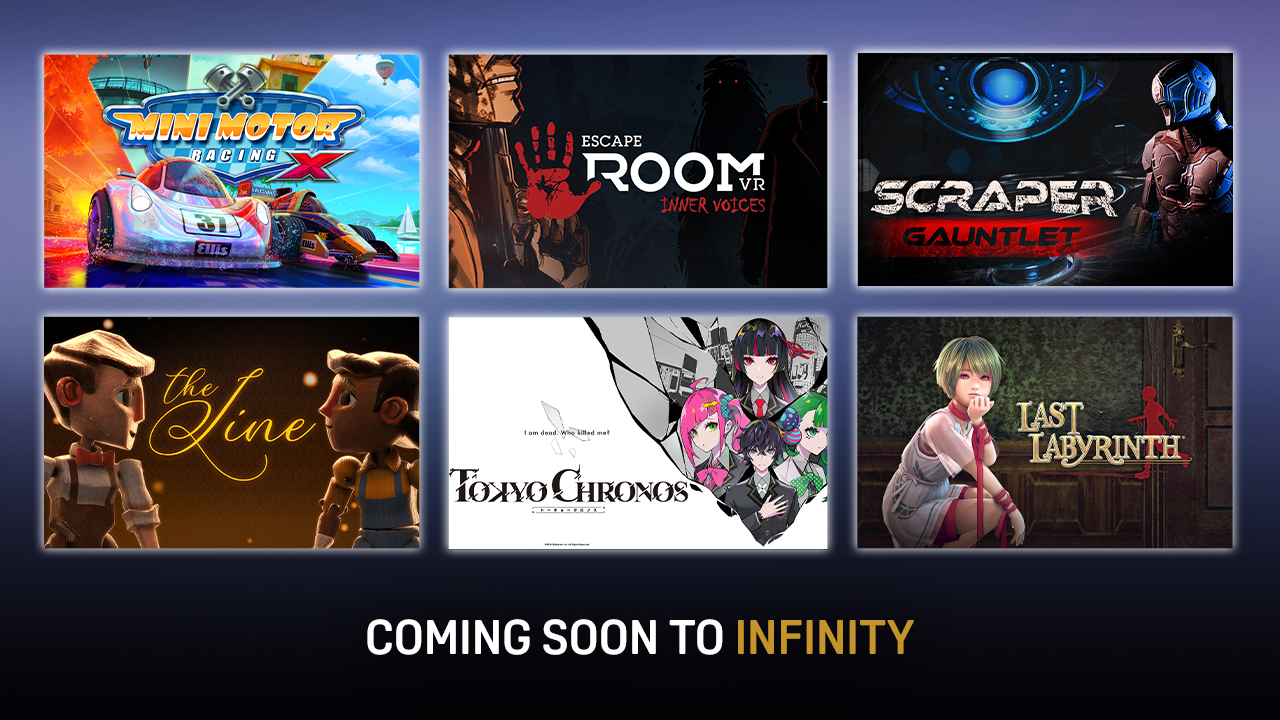 Mini Motor Racing X by The Binary Mill
Welcome to the world of Mini Motor Racing X! Strap yourself in, or strap on your VR headset, and jump into a nitro-fueled world where little cars mean BIG fun! Spanning across reclaimed ruins and scorched outbacks through to rain-soaked docks and sun-kissed tropical islands – Mini Motor Racing X will take you on a micro driving journey across the globe like no other. 
Add Mini Motor Racing X to your wish list to get updates.
Scraper: Gauntlet by Labrodex Studio 
Scraper: Gauntlet is a VR RPG wave shooter featuring heavy weapon customization, unique missions and substantial enemy modifiers. You're an elite HRF Operative tasked with retrieving a highly classified weapon blueprint from a secret AI facility to fight back against the Humechs.
The Line by ARVORE Immersive Experiences
"The Line" is a 15-20 minute interactive story about love and fear of change. Pedro and Rosa are miniature dolls perfect for each other but reluctant to live out their love. Narrated by Rodrigo Santoro, the piece is great for first-time VR users and "Best VR Experience" at 76th Venice Film Festival.
Tokyo Chronos by MyDearest Inc.
TOKYO CHRONOS is a VR Mystery Visual Novel told in an immersive 360° world. You awaken in the deserted city of Shibuya, Tokyo with eight of your childhood friends and a strange message: "I am dead. Who killed me?". With multiple routes and endings, you can spend hours exploring this murder mystery made for VR.
Last Labyrinth by AMATA K.K.
In Last Labyrinth you'll meet Katia, a girl who speaks a language you cannot understand, and together you'll work to escape a mansion with hidden dangers. With over 10 hours of escape-adventure puzzle-solving and multiple endings, you'll keep coming back for more.
Recently Joined Infinity –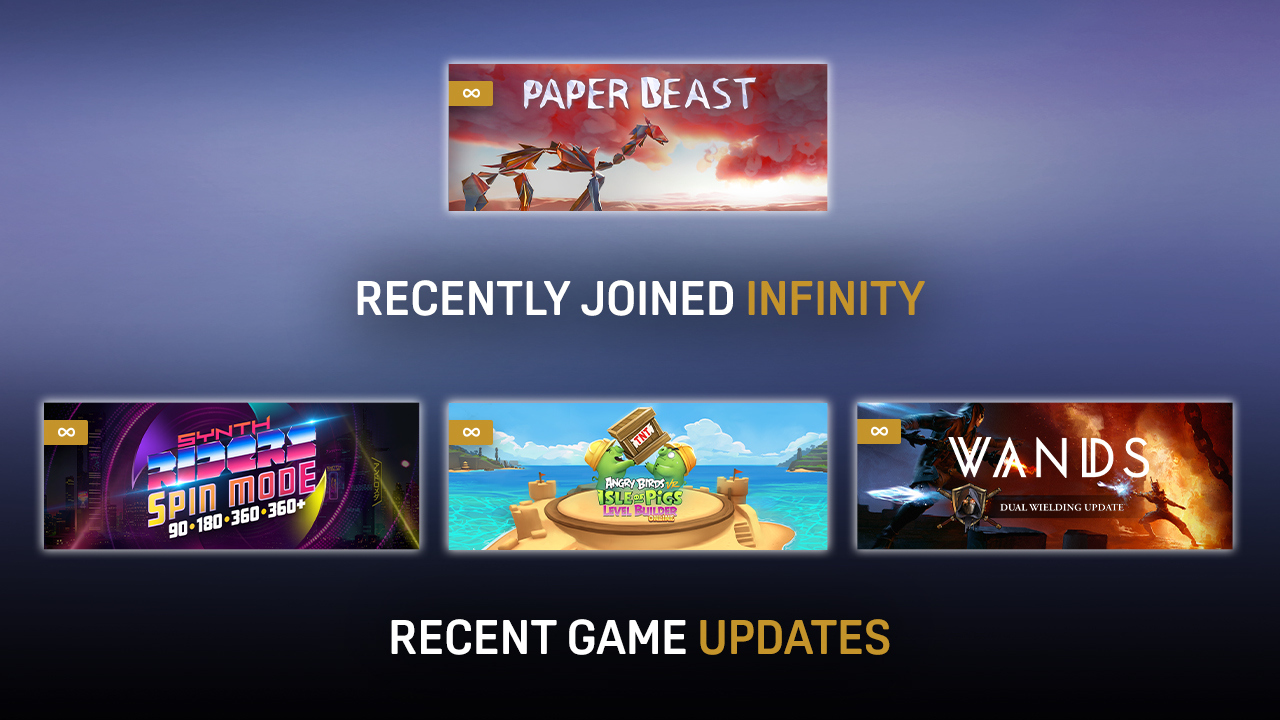 July truly was a major month for Viveport Infinity members with 10 new releases. If you don't remember all that launched, let us jog your memory:
Recent Game Updates 
In addition to the 10 new titles available in your Infinity library in July, some of our all-time Viveport Infinity favorites got major updates:
Remember to follow Viveport on Twitter and Facebook to get the latest news on Infinity releases and insights from your favorite developers.
---