17 Educational VR Titles to Try Now
Many of us associate learning with boredom and constant tests. VIVEPORT recognizes the value of virtual reality as a means of engaging with new ideas and concepts on a more empathetic and immersive level – and it's all available at home!
There are 16 different categories of educational VR titles to choose from! From microscopic molecules to gigantic galaxies, there is something to excite and engage every curiosity!
Here are just a few examples of the kinds of journeys you'll be able to take across multiple genres. All of these are available either for purchase or as part of a Viveport INFINITY subscription:
FOR THE LOGICALLY MINDED
FOR THE SCIENCE NERD
FOR THOSE INTERESTED IN ASTRONOMY
FOR THE APPRECIATORS OF ART HISTORY
FOR YOUR PHYSICAL EDUCATION
FOR THE HISTORY BUFF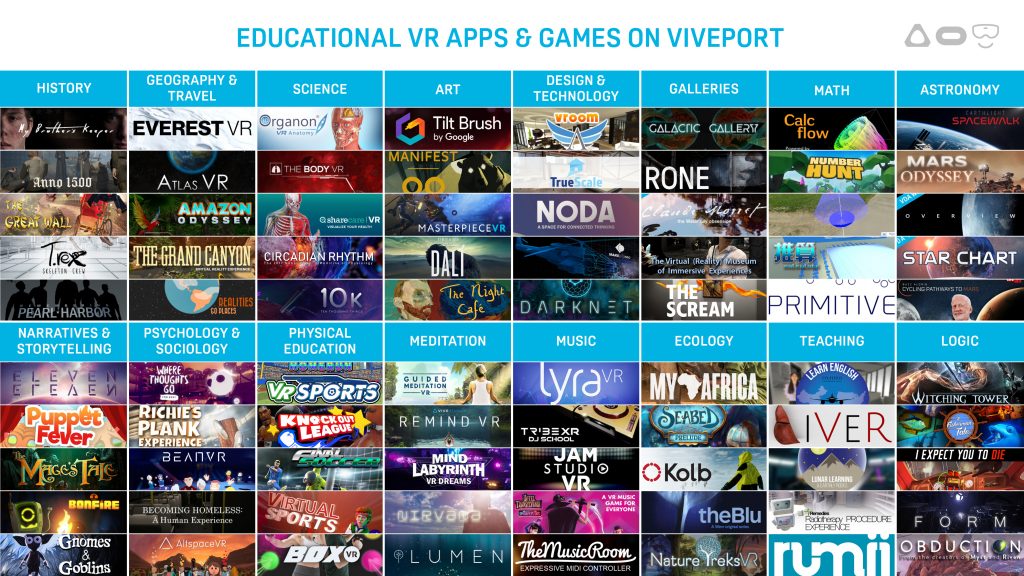 ---