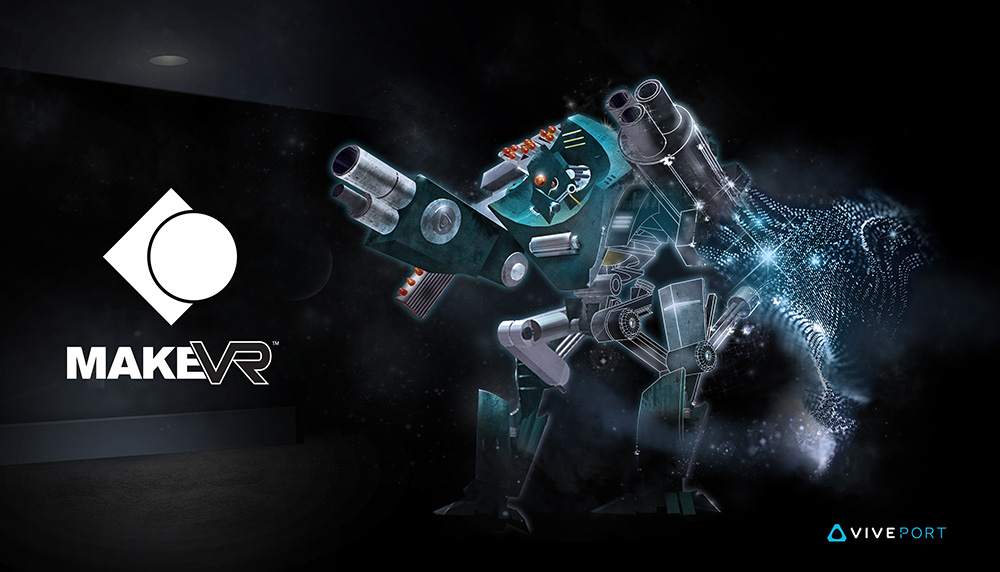 VR can take you to incredible places and allow you to do amazing things. It also lets you create, and with MakeVR, the only limit on what you can create is your imagination.
With MakeVR now available on Viveport, we spoke with Steve Hansted from Sixense about this groundbreaking application.
Hello! First, please tell us who you are, and what you do at Sixense.
Hi! I'm Steve Hansted. I'm Director of Business Development / Community Manager / Product Manager for MakeVR at Sixense. And that's just in my spare time!
MakeVR is a 3D creation tool for VR. Who is it aimed at, primarily?
Everyone. MakeVR was designed to make 3D modeling and 3D printing accessible to everyone regardless of age or experience level. I've personally put thousands of people through demos of MakeVR, ranging in age from 5-6 up to much much older, and across the board, everyone picks it up very quickly and enjoys the experience.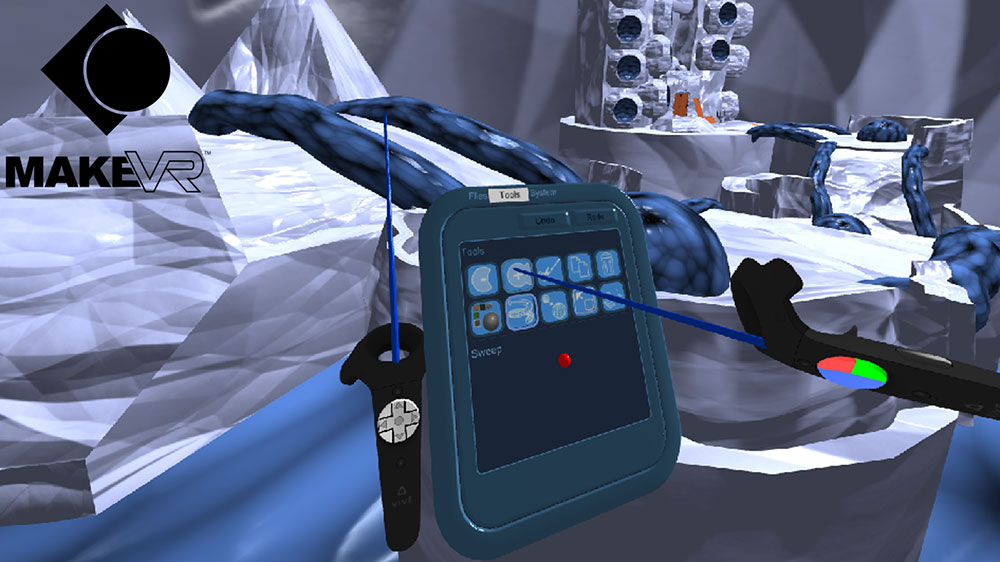 Do you need any 3D modeling experience to get started with MakeVR?
Not at all. You only need your two hands and your imagination. MakeVR was designed to give those with the desire to generate 3D content, whether for 3D printing or other applications, access to a powerful, professional solid-modeling CAD engine with a natural and intuitive interface that has a very shallow learning curve.
What's unique about creating 3D models within a room-scale VR environment? What can you accomplish here, that you couldn't using 2D tools?
It's not a matter of what you can or can't accomplish vs. 2D tools; it's a matter of how natural and intuitive, fast, and fun it is. The room-scale aspect of MakeVR adds a whole new sense of immersion to 3D modeling when you are able to actually be inside the content you're creating, rather than looking at it through a window.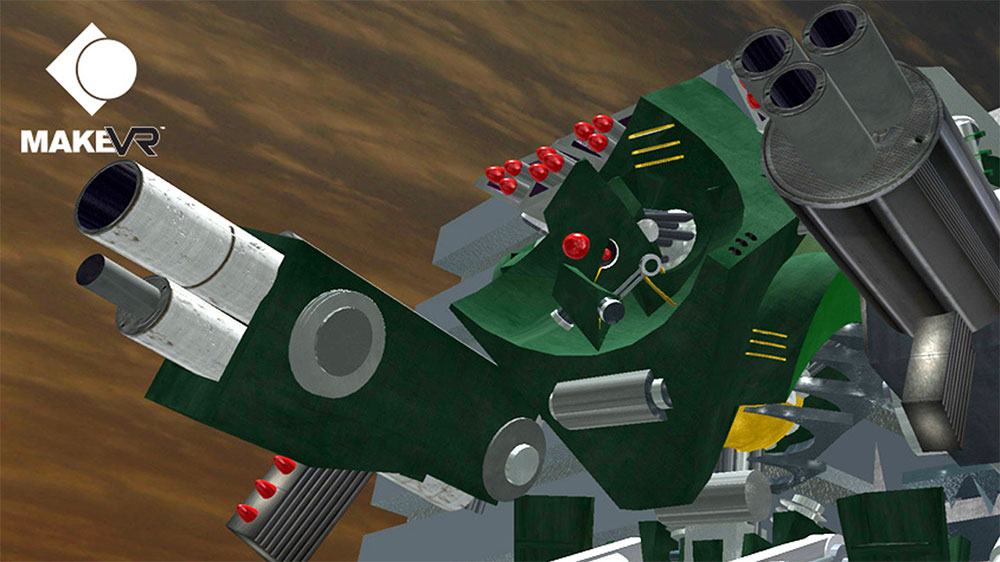 Can you import existing 3D models into MakeVR? Which formats are supported?
Absolutely. The native format of the industry standard solid-modeling CAD engine that drives MakeVR is .sab or .sat. You can also import .stl files but you will not be able to perform any of the CAD-based functions on them.
What formats can you export MakeVR models to?
MakeVR exports .sab, .stl, and .obj. Exporting your models as .obj allows you to bring them into any number of other modeling tools and game engines.
What about 3D printing? Is MakeVR a good option for those with a 3D printer?
MakeVR is the best (said with a small amount of bias!) option for those with a 3D printer, especially if they also have access to a Vive. The professional solid-modeling CAD engine at the core of MakeVR ensures that whatever content you create will be 'water tight' and can be sent directly to a 3D printer without the need to be cleaned up. This means that your model will be printed correctly the first time, without potential printing failures that can arise from a litany of issues common with the use of a polygonal modeler.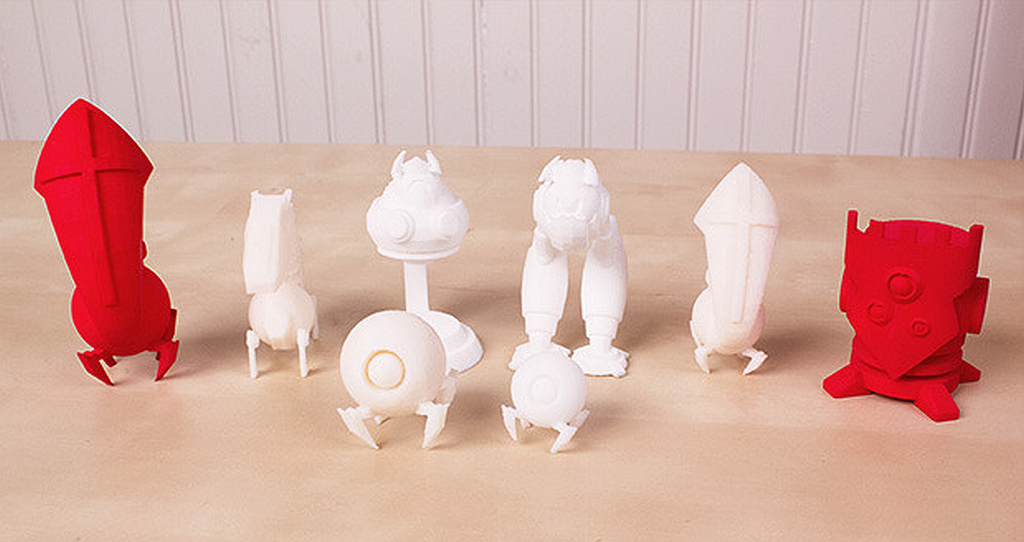 Tell us about your support for Shapeways.
We have a long and successful relationship with Shapeways. Shapeways integration is built into MakeVR, so with one button click your model is automatically uploaded to your account and opened at Shapeways.com. There you'll see a preview of what you're about to print and will be presented with all the various material, color, and pricing options. It's just that easy.
At what sort of scale can you create 3D models in MakeVR?
MakeVR is scale agnostic! Our proprietary 3D Multi-Touch interface is a 3D version of the standard Multi-Touch that appears on any touch screen, so it's familiar and easy to learn/use. But 3D Multi-Touch is far more powerful and expressive than its 2D counterpart.
This functionality allows you work in either a micro or a macro level, rapidly and easily transitioning between the two, or anywhere in between. Scaling in MakeVR is a powerful feature because it allows you to position yourself anywhere in the environment at whatever scale best suits the current task – so you're always working in your comfort zone.
For example, you can very easily go from placing buildings in your virtual world to scaling yourself down to work on the hinges of doors. With one simple motion, you can simultaneously scale/translate/rotate yourself to any point in your environment. This type of viewpoint control delivers efficiency that is simply unattainable with any traditional 2D interface.
MakeVR's 3D Multi-Touch is the next logical step in the evolution of interfaces, the perfect interface for the next generation of users who already expect a greater level of interaction. It's a way of interacting with 3D content that is so natural and intuitive anyone can do it.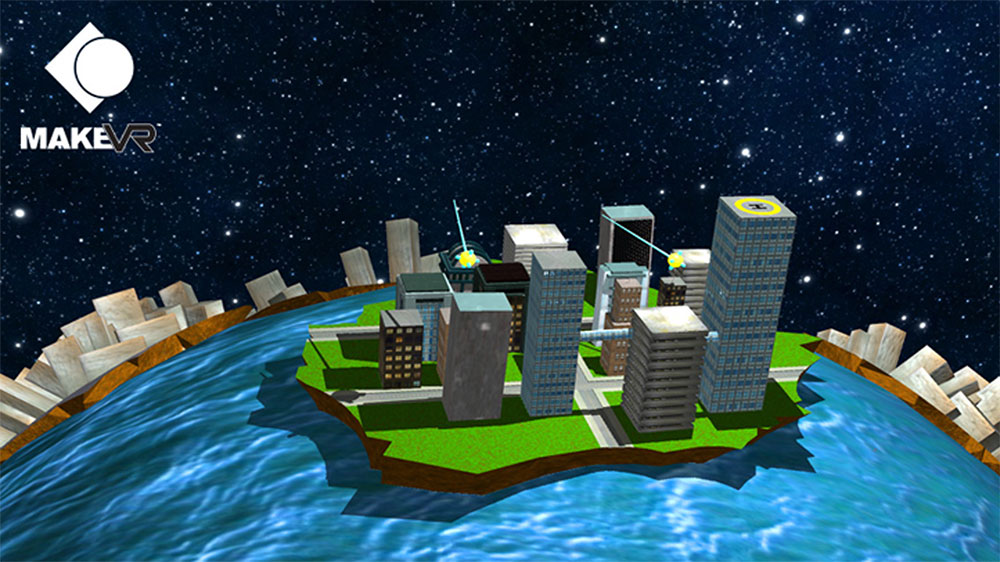 What do you like to make using MakeVR? Any highlights?
Personally, I like to build the Starship Enterprise. Original series, of course: NCC 1701! When I'm running MakeVR demos at tradeshows, etc., and I don't have anyone that is trying it out, I'll start throwing together an Enterprise. Doing this in MakeVR is really fun because you once you're done you can scale it super big and float it out there in space. It is so cool! Typically this exercise is subject to constant interruptions so I never really have the chance to finish it.  Eventually I will save one and keep working on it.  Eventually!
But, my favorite piece to date is a saber I built. I've been fencing for like 30 years so having a virtual sword was kinda required. And it was surprisingly easy to do. It's not a super complicated model but it 'feels' right when I hold it in the app and it was much fun to do.
There's a 'Pro' version of MakeVR upcoming; can you outline the differences between the two versions?
Simply put, our first release (out now!) will incorporate a suite of highly developed Boolean tools and some freeform modeling functionality, all of which allows you build and 3D print some really cool objects. The Pro version will include precision tools for more accurate placement of objects within your scene and more accurate cuts and paths.
Thanks for talking with us, Steve!
---
---