Take a trip to The Other Side in Flatline
What happens at the exact moment of death? Religion and science disagree, but many survivors of near-death experiences have similar stories from all around the world. In Flatline, you'll have your own near-death experience in virtual reality. We chatted to Julian McCrea of Portal Experiences about the creation of this unique app.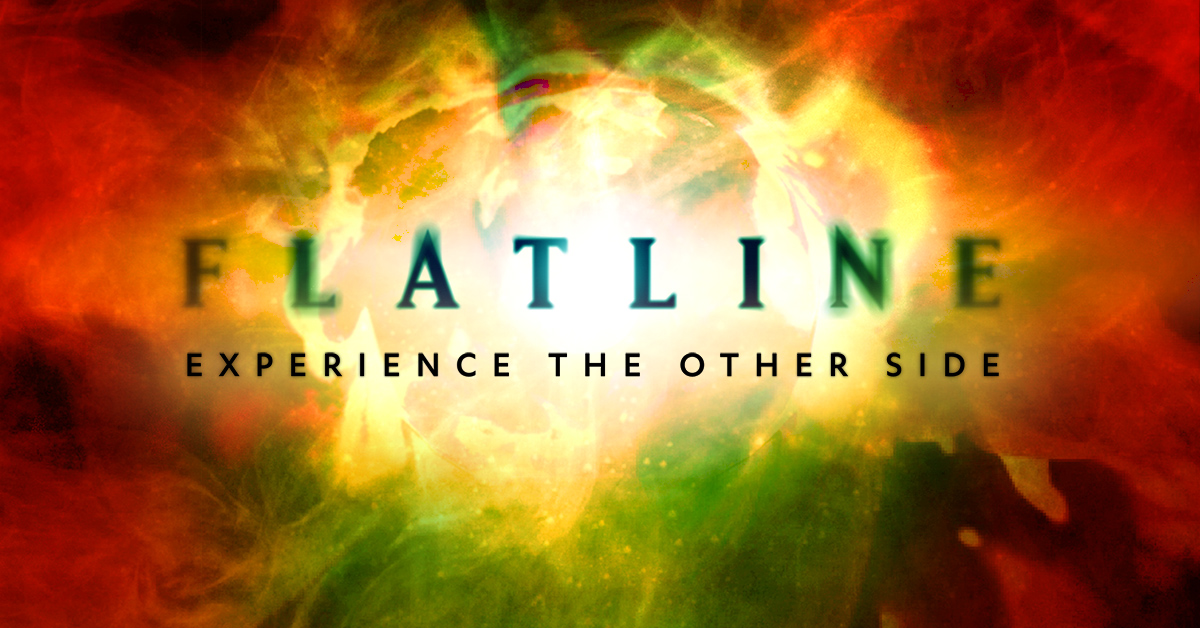 Hello Julian! Tell us your part in the production of Flatline.
I'm the Executive Producer on Flatline (find us on Facebook, Twitter and Instagram). The production was directed by Jon Schnitzer and co-produced between Portal Experiences, The Brain Factory and 3DLive AXO. Our website is at www.flatlineexperience.com
How would you describe Flatline?
Flatline is a non-fiction VR series where the audience have a near-death experience, go to the Other Side and come back, irreversibly changed.
In each episode you experience a Flatline, as retold by someone who had experienced it, first-hand. At the end of the episode you can hear from world expert psychologists, cardiologists and spiritualist who try and explain what happened to that 'Flatliner'.
What was the initial inspiration for Flatline?
The initial inspiration came from the director Jon Schnitzer who had a close friend of his retell a near-death experience that had happened to him 16 years ago.
As we began digging into it, two things stuck out. Firstly the stories were viscerally very different but patterns started to emerge.It was like peeling an onion; every time you read a new one, the mystery of what happened on the Other Side grew larger and larger.
Secondly, virtual reality was perfect for telling these stories as it could allow is to retell the stories in first-person, intimately, in visceral way that no-other medium could. We try and explain it as 'Dr Strange meets Tree of Life'. You will understand what I mean when you do it!
The subject of 'near death experiences' is well used in horror movies and fiction. Did anything specific inspire you?
There have been references to near-death experiences in 2D fiction (Altered States, Brainstorm, Flatliners, The Leftovers) and non-fiction (most recently the documentary Day I Died). In all these examples you are watching the experience happen to someone else and not to you; there is a 'distance' between the subject telling the story and the viewer experiencing it.
Virtual reality – if crafted well – is fundamentally an experience medium, where the experience is happening to YOU. So the references were of artists that have tried to do that. A big reference was the Lyrical Abstractionism Art movement, the cosmic artwork of Jordan Belson and the psychedlic work of Louis Wain.
Do you have a personal opinion on the debate of science vs religion?
It is not for me to have an opinion, we want the audience to make up their own minds. We have made a concerted effort of offering the audience very different points of view from world renowned experts (psychologist Dr Susan Blackmore, cardiologist Dr Pim Van Lommel and president of the International Association for Near-Death Studies, Dr Diane Corcoran) who have been researching this for 40 years each – and allow the audience to make up their own mind.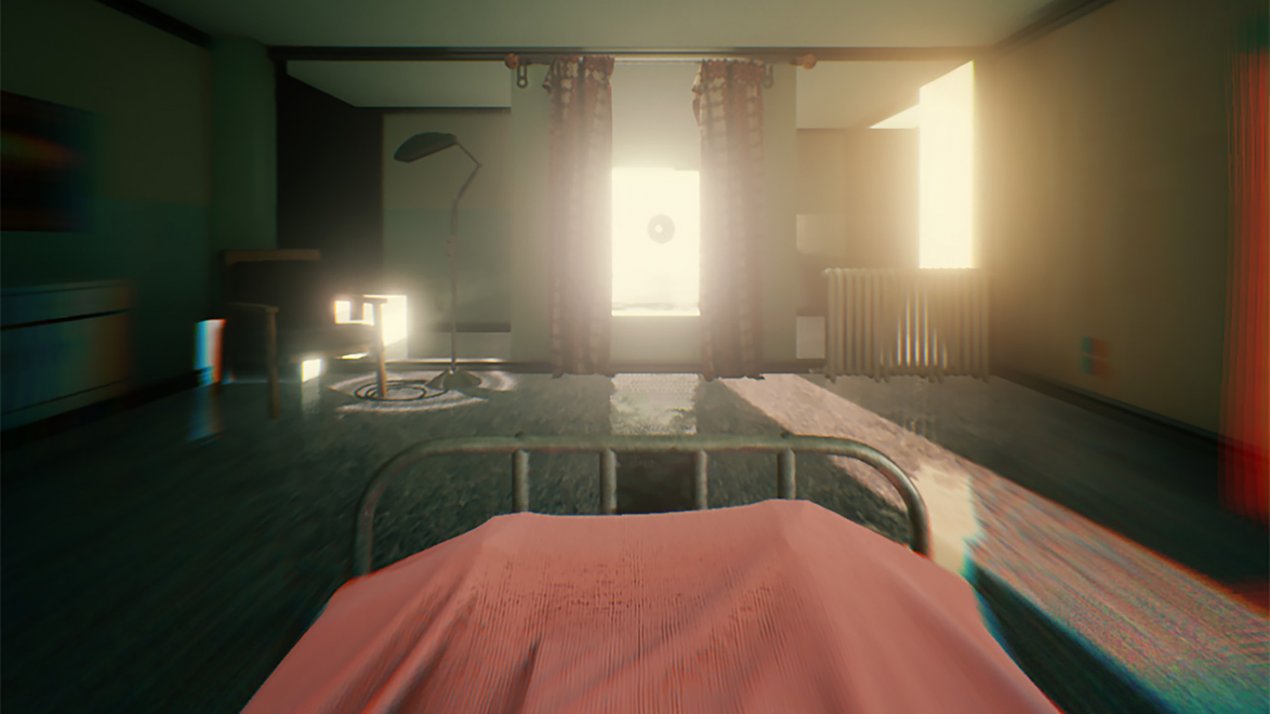 Are the subjects included in Flatline real people, with real stories?
Yes. Every person in the Flatline series is a real-person with the exact words of what they believe happened to them, when they 'Flatlined'.
How much research into near-death experiences did the development team do for Flatline?
We researched over 4,000 near-death experiences taken over a 30 year period across Western, Middle Eastern and Far East Culture.
We then brought in the world experts who have been researching near-death experiences for 40 years each respectively across psychology, cardiology and spirituality.
You're very specific to say 'this is not a game'. Why?
We want to be very clear with the audience that this is an on-rails, very visceral rollercoaster experience.
Firstly in games, you have 'agency' to control and change the direction of the story. When you Flatline you don't i.e. your body shuts down and you are dead. There is no agency – so sit back and enjoy the ride.
Secondly, we believe the virtual reality medium is more than a gaming medium – due to the nature of the medium itself, you think you are having an experience. With that in mind, the medium could fundamentally change how you see and think about the world. We believe Flatline starts the journey on that path.
You're showing off Flatline at ScareLA this weekend (August 5/6, 2017) in Los Angeles. Why should someone come to the show and experience it there? Is there any sort of show specific activation you're doing?
For the location based versions we are heightening the Flatline experience through the use of setting, atmosphere and tactile effects that heighten the simulation presented in the headset.
For ScareLA specifically, we are placing you on a gurney in the back of a real ambulance and you Flatline. It is pretty wild. If you can make it, we would love to meet some fellow 'Flatliners'.
We will be announcing some other pretty wild activations shortly, to find out more sign up at www.flatlineexperience.com!
Thanks for talking with us, Julian!
---
Flatline is now available on Viveport.
---