Volkswagen Launch The T-Roc Virtual Reality Experience
To celebrate the world premiere of the T-Roc, Volkswagen prepared something special: A virtual reality exhibition right in the lobby of the Volkswagen Brand Tower. The historic brand tower is the administrative center of the Volkswagen group, and stands on the site of the Volkswagen factory in Wolfsburg, Germany.
This VR exhibit is now freely available to all visitors and extremely self-explanatory. The experience is realized with the use of the HTC Vive, functions without the need for any human resources and is designed with an intuitive user interface. Thus, visitors do not require any prior VR experience to know how to interact with the T-Roc exterior and interior configurations.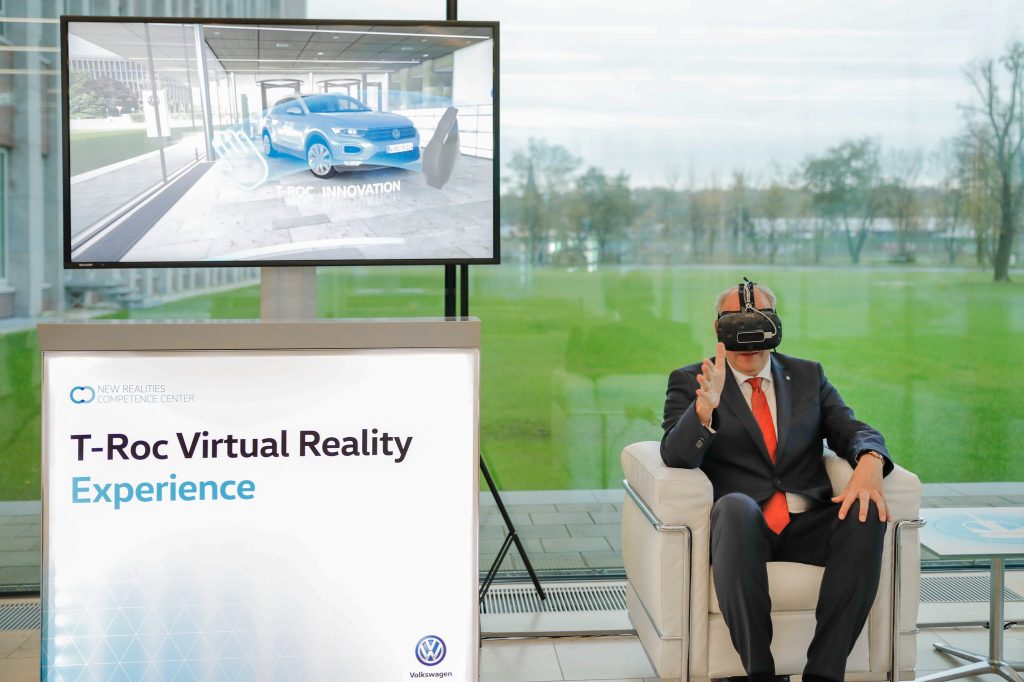 With the help of Leap Motion hand tracking technology, visitors are able to see their own hands in Virtual Reality. This technique makes it possible to change vehicle configurations through simple hand motions and physical interactions with digital information. In the car's interior, the visitor can playfully explore the design through our new intuitive 3D operating concept. The sunroof and glove compartment can be opened and closed, the horn can be honked and the radio can be turned on.
For the realization of this huge project,Volkswagen carried out a complex 3D scan from the lobby of the Markenhochhaus. In order to avoid noise pollution through the exhibit, they used new ultrasound speakers. Ultrasound speakers make the sound only hearable for the visitor.
The result is a one-of-a-kind VR experience, which does not require any external help or tutorials to use. Watch it in action below:
---