HTC VIVE and World Economic Forum Partner For The Future Of The "VR/AR For Impact" Initiative
Today, HTC VIVE announced a partnership with the World Economic Forum (WEF) to drive the VR/AR for Impact initiative forward, and to showcase its latest content at the United Nation's (UN) Sustainable Impact Hub at the WEF 2018 in Davos.
Originally launched by HTC at WEF in 2017, VR/AR For Impact is a more than $10 Million program to drive VR and AR content and technologies that will create positive impact and change in support of the United Nation's Sustainable Development Goals. In collaboration with a core group of VR/AR leaders and the UN, WEF will drive the "VR/AR for Impact" initiative going forward, and as a core member of the group, HTC Vive will continue to design and create experiences as part of their collaborative, ongoing commitment to foster and champion the use of Virtual and Augmented Reality to educate and empower humanity.
"The challenges our world faces today have never been greater, and humanity needs a clearer understanding and guidance to help solve global issues," said Cher Wang, Chairwoman and CEO, HTC. "Unlike any other medium, Virtual Reality is able to immerse the global audience in literally any experience, and can help us learn, empathize and transform the world. VR/AR for Impact is a unique way of driving critical awareness toward problems and solutions facing mankind."
"We see so much untapped potential with VR/AR to drive positive outcomes for society in areas such as health and education, and we are looking forward to working with leaders in this space to build up this initiative in the coming years," says Lauren Joseph, leader of the Electronics Industry Program at World Economic Forum.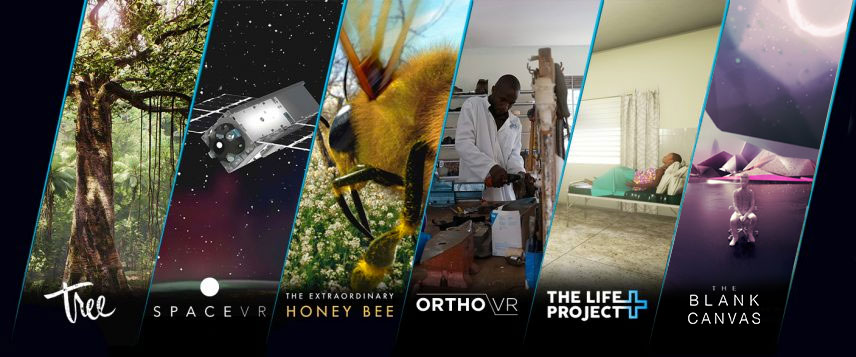 VR/AR for Impact experiences shown this week at WEF 2018 include:
These experiences will be made available for all attendees at the World Economic Forum at the UN's Sustainable Impact Hub on January 23rd, 2018 on Promenade 72, Davos Platz in Switzerland. Awavena can be experienced in the main congress hall, Portals exhibition.
For more information on VR for Impact visit: https://vrforimpact.com/.
---