Get ready for summer with some scorching hot Viveport deals.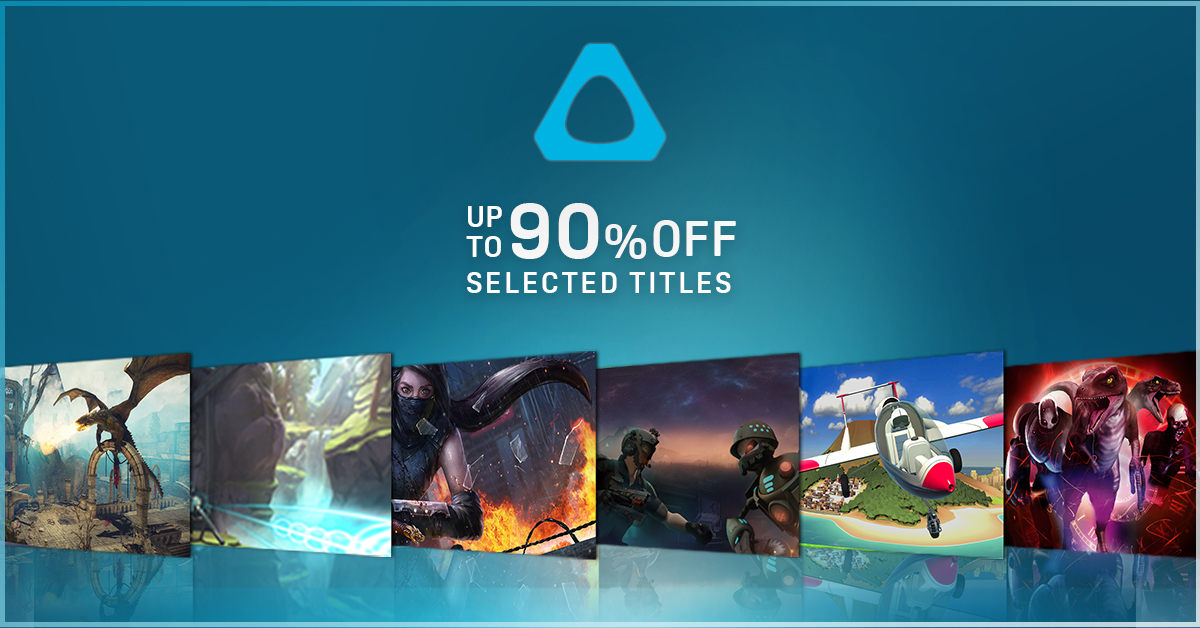 Our annual Summer Sale has started, with over 100 titles on sale at up to 90% off – and extra bonuses for Viveport Subscription members. Ready to bag a bargain?
FREE VIVEPORT TITLES EVERY WEEKEND FOR SUBSCRIBERS
From now until July 8th, Viveport Subscription members can get a FREE Viveport title every weekend while subscribed. (Yes, this applies whether you're on a free trial or a current subscriber. Not signed up yet? Start a 14-day trial today.) All you need to do is be logged in to Viveport, and visit the Viveport page for the free title. Don't delay though – there are limited supplies for every title, and once they're gone, they're gone.
Our first title is Final Soccer, just in time for the start of the World Cup! If you haven't tried this soccer sim yet (or football if you prefer) you couldn't pick a better time to start. With a variety of modes from Arcade to Simulation, options to play online, local multiplayer and more, this is a great way to get some virtual exercise while having fun. For more details on Final Soccer, read Greenlit Content's review.
Final Soccer is only the first title you'll get for free during the Sale though. Keep checking back on our Subscriber Deals page – every Monday it will refresh to show you what's coming next! Remember, you have to be subscribed during the appropriate weekends to pick up these titles, so make sure you're signed up.
SAVE UP TO 90% ON VIVEPORT TITLES
As well as our Subscriber Giveaways, we're rolling out discounts on over 100 VR titles until July 8th. See everything that is on sale here, and see below for some highlights.
SAVE 90% ON VINDICTA
An action-packed shooter with stealth components from Game Cooks, with a discount this massive you really can't go wrong with Vindicta!
SAVE 40% ON ISLAND 359
We hear dinosaurs are still a big thing. Were they ever not? If you've ever wanted to shoot a dino in the face, Island 359 is your game.
SAVE 60% ON STONEHENGE VR SANDBOX
There is no better way to explore the ancient English landmark of Stonehenge than in VR, and with the additional SANDBOX mode letting you get creative, there's even more to do and see.
SAVE 75% ON THE GALLERY: EPISODE 1 – CALL OF THE STARSEED
Even now The Gallery is still one of the greatest VR adventures made. Save 75% on Episode 1, or pick up Episode 2 for 40% off.
SAVE 30% ON REGENESIS ARCADE DELUXE
A VDA winner earlier this year, this fast-paced shooter with a variety of physics-defying weapons is definitely worth your time.
---
There are loads of other discounts to explore, so make sure you check them all out – and if you're not a Viveport Subscription member already, think about signing up to get your free titles.