Swim with virtual sharks this Shark Week… end!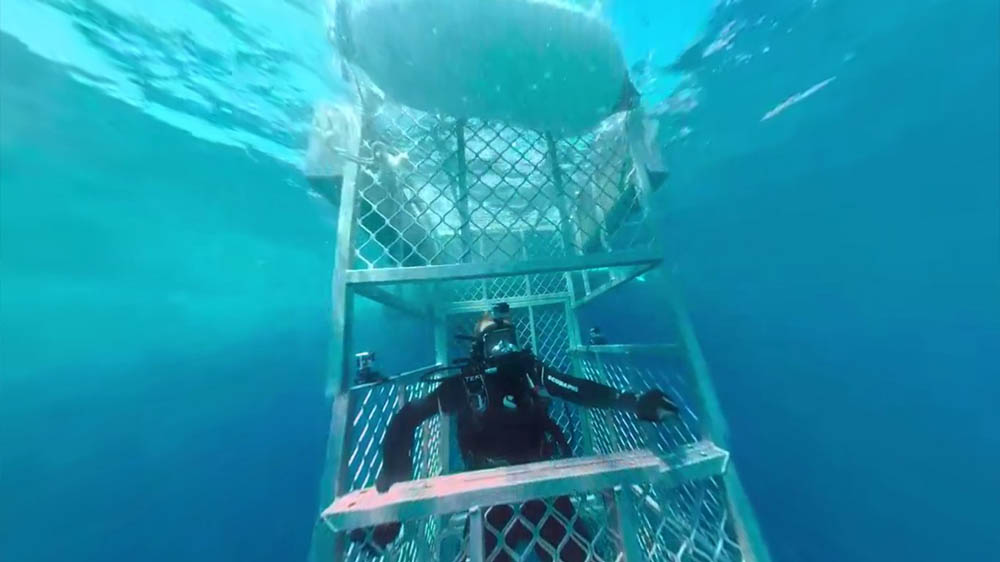 By Nathan Ortega, Viveport Staff
Just in time for 'Shark Weekend', check out these awe-inspiring, immersive experiences on Viveport that will whisk you away to beautiful blue oceans and allow you to interact with the wonderful and at times dangerous creatures that inhabit them.
Operation Apex
In Operation Apex, you'll take your marine research rig into the atmospheric deep sea to search for elusive creatures and hidden discoveries. Using handheld propulsion devices, you'll explore a beautiful, vibrant underwater ecosystem, assisting on scientific expeditions to collect data on the marine life around you, and ultimately discover the largest great white shark ever seen. Utilizing a unique bait system, you'll need to lure out more rare and treacherous sea life in order to complete your missions. Operation Apex is a thrilling and authentic interactive exploration of the deep.
Operation Apex is on sale this weekend for 50% off on Viveport
---
Lost in the Ocean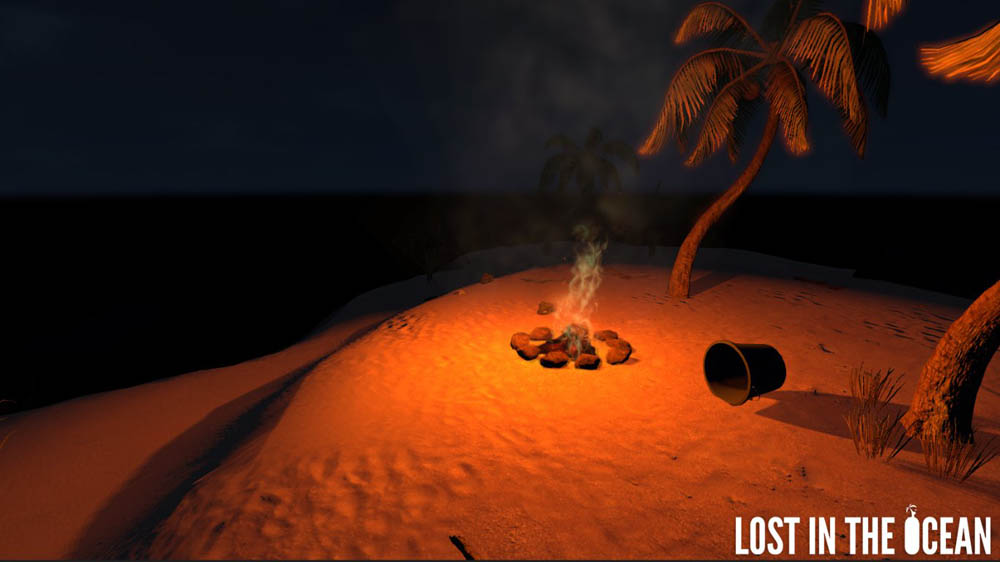 Life as a shipwreck survivor on a desert island in the middle of the Pacific is a tough one. Finding food and fresh water, building fire to stay warm at night, crafting shelters from the elements and avoiding dangerous ocean life is no small task. You'll have to use your brains and your hands to craft tools to help you along the way if you have any hope of escaping this beautiful but dangerous paradise without a shark taking a bite out of you first.
Lost in the Ocean is available now on Viveport, and as part of Viveport Subscription
---
theBlu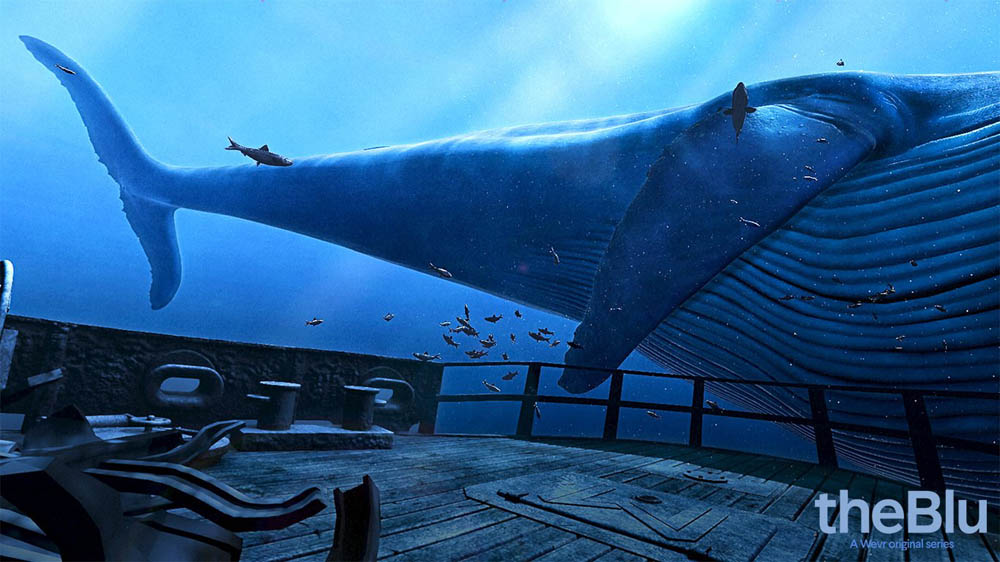 Dive into different undersea habitats and come face to face with some of the most majestic species on the planet. In the VDA nominated experience theBlue, you'll see ocean life like never before, as you jump from several beautiful backdrops such as coral reefs, a sunken ship, and an iridescent abyss, interacting with whales, sea turtles, jellyfish, and more. You can also slow time and capture photos of your experience in Inspector Mode, and relax in a meditative Ambient setting.
theBlu is available now on Viveport, and as part of Viveport Subscription
---
This Is Our Future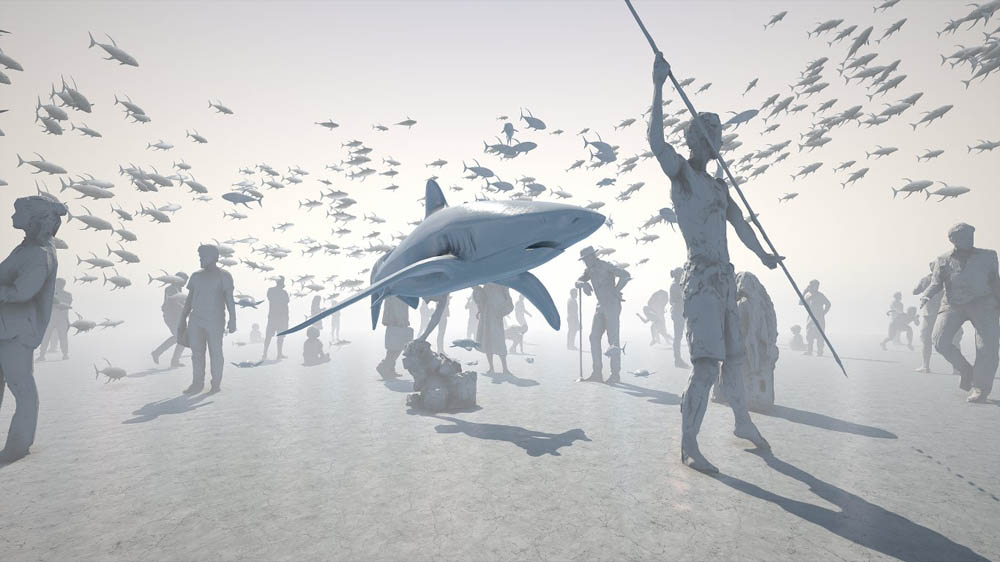 Part surrealist art installation, part informative documentary, THIS IS OUR FUTURE explores the topic of overexploitation of the world's fish stocks an the impact it is having on the ocean's ecosystem as well as the economies of many small pacific island nations. Created by The Nature Conservancy, THIS IS OUR FUTURE provides a beautiful, artistic and informative experience that illustrates how important it is to create a world where nature and people can thrive together.
This Is Our Future is available now for free on Viveport
---
Island Time VR
A bright and colorful adventure, Island Time VR is a wacky take on the survival genre. Shipwrecked on a tiny beach, you'll need to craft tools to defend yourself and gather supplies, and fend off creatures like seagulls or sharks (or possibly befriend them if you're courageous enough) on your quest to survive. But not to worry, if you need any help, Carl the Crab is there to give you advice along the way! Island Time VR is a charming and challenging cartoony adventure filled with adorable yet dangerous marine life.
Island Time VR is available now on Viveport, and as part of Viveport Subscription
---
Discovery VR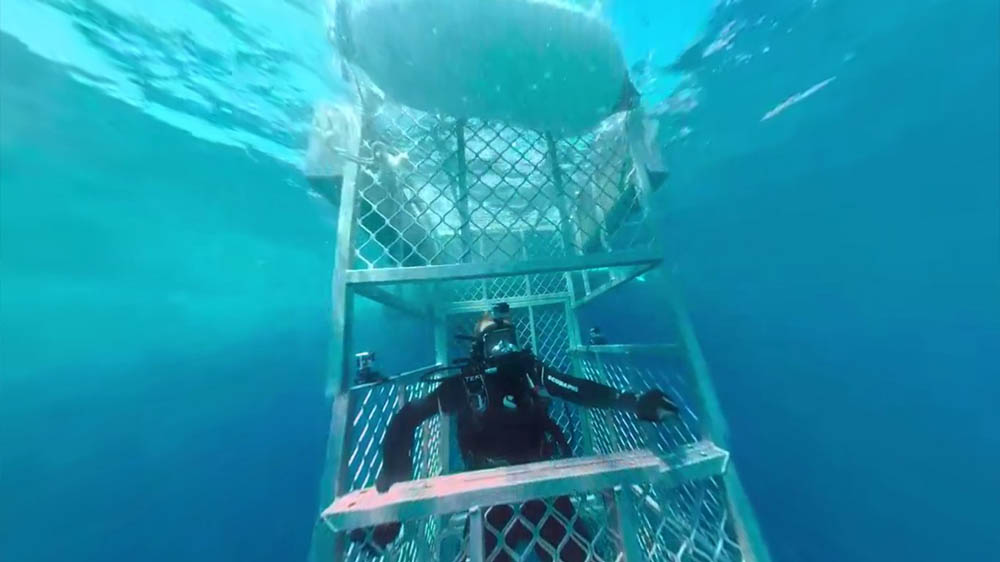 Discovery VR allows you to see our world from a completely different perspective. Dive into complete 360 degree explorations of amazing global experiences, from the rescue of endangered rhinos, to cage diving with sharks. There's also exclusive (and immersive) content for your favorite oceanic shows like Deadliest Catch or Shark Week.
Discovery VR is available now for free on Viveport
---
No matter what kind of experience you're looking for, there's plenty of amazing undersea goodness to sink your teeth into!
Talk about your favorite fintastic VR adventures in our Community Forums!
---