Webinar – Eye Tracking Integration + Foveated Rendering
Calling all developers!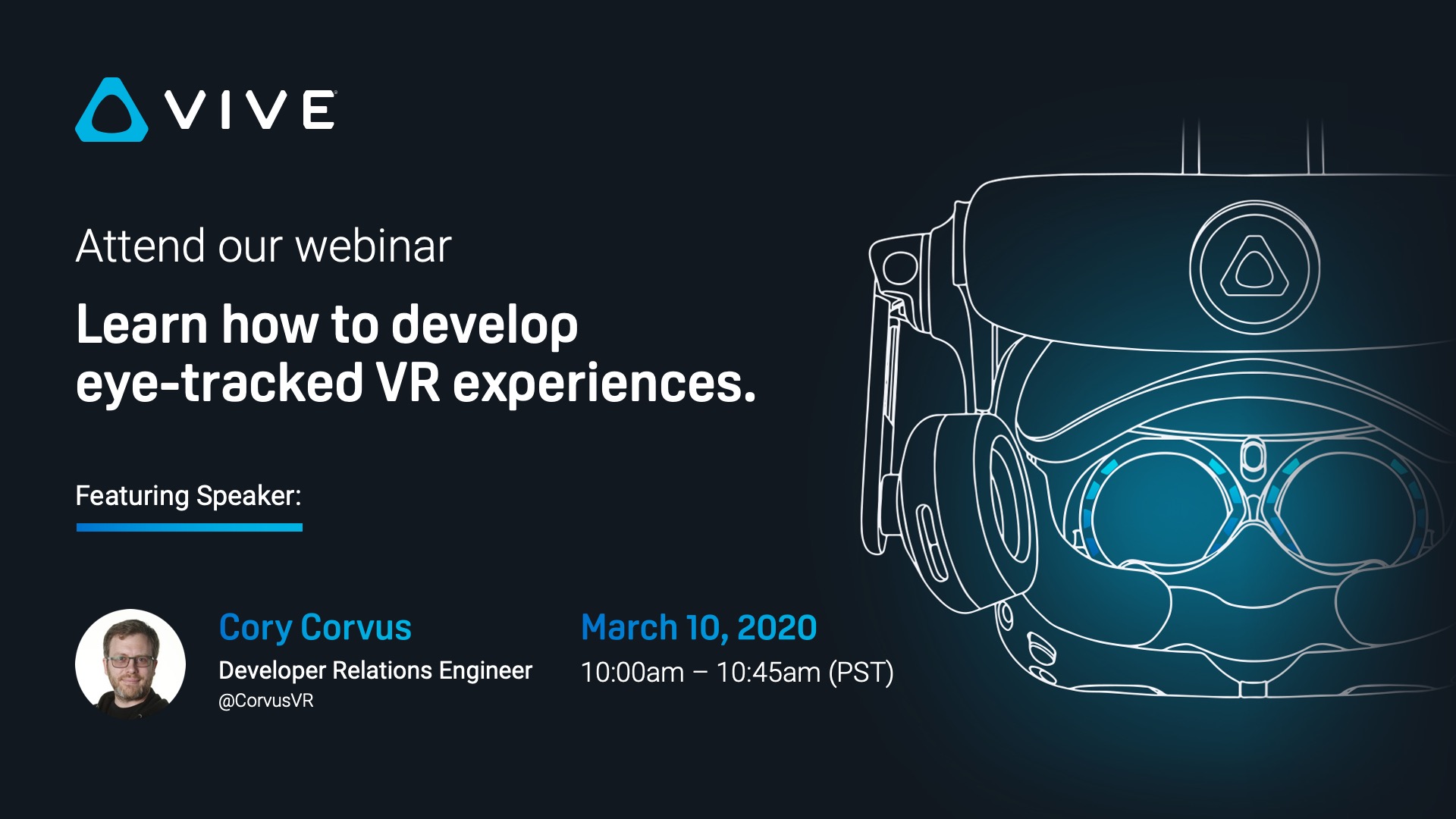 Tune in on March 10th at 10am PST and get ready to discover a better way to develop and integrate VR experiences with the HTC VIVE Eye-Tracking SDK. Led by Developer Relations Engineer Cory Corvus, this free webinar showcases a deep dive into our eye tracking use cases. You'll also gain insights into:
Foveated rendering integration
Variable-rate shading
Recording eye animations
The webinar will finish with a live Q&A. Click here to register.
---